Newsletter: May 2022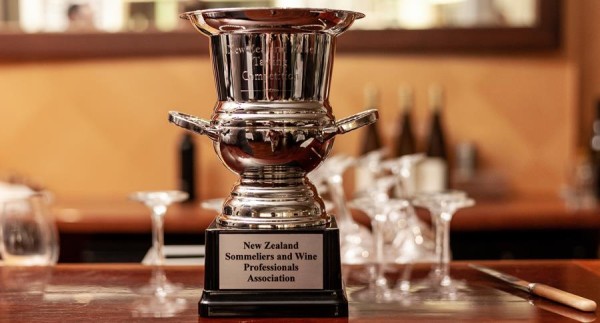 Autumn Greetings,
Wearing my NZ Sommelier & Wine Professionals Association hat, I am delighted to announce that we have a series of regional wine tasting competitions planned with venues confirmed at Sky City in Queenstown, NZ School of Food and Wine in Auckland, Ara Institute in Christchurch, Martinborough Town Hall, EIT in Napier and just waiting on final confirmation from Nelson Marlborough NMIT in Nelson. I am very grateful to be able to collaborate with colleague institutions around New Zealand.
This series of competitions is a fundraiser for our Association to enable us to send sommeliers to international events and help them develop advanced skills in wine knowledge and service. Later this year, we have been invited to send candidates to events in Kuala Lumpur, Taipei and then to Paris in February 2023.
The competitions are fun and they are public events so that YOU TOO can put together a Team of 4 with a smart phone. You don't need to have any special training but an interest in classic wines styles.

The regional winners will then come to Auckland for the Final Tasting Off of National Wine Tasting Competition on Sunday 31 July. We will also be hosting other wine and food events over this weekend at the NZ School of Food and Wine.
Recently, I have been excited to teach the first programme of the NZ Food and Beverage History from Kumara to Sauvignon Blanc along with Riki Bennett who takes two sessions on early Māori foods and cooking techniques. As part of my research, I have discovered the repository of free images online that are in the public domain, via Wikimedia Commons, National Library of New Zealand etc. Having access to these images breathes life into my presentations.
You can see some images below from the Mission Station in Bay of Islands to the characterful hotels that spread around the regions of NZ, becoming local hubs of their communities. The course is delivered online over 10 Tuesday evenings and it's great to have two people joining us from Otago.
There is a second part to this study and Professor Tracy Berno of AUT will be running her online Certificate in New Zealand Food Knowledge: from local to global on Monday nights from 13 June - 15 August 2022. This is your opportunity to learn more about New Zealand Food Systems.
These classes do offer you options to study online at home over the winter months. We have more ideas listed below.
Ngā mihi,
National Wine Tasting Competition &
Winter Wine Tasting

New Zealand Wine Tasting Competition
This is a unique opportunity to bring people together to taste, learn and evaluate wines and have fun.
The New Zealand Sommeliers and Wine Professionals will hold a series of regional competitions in June/July 2022 with the National finals to be held in Auckland on Sunday, 31 July 2022.
Regional dates:
Winter Options for learning from home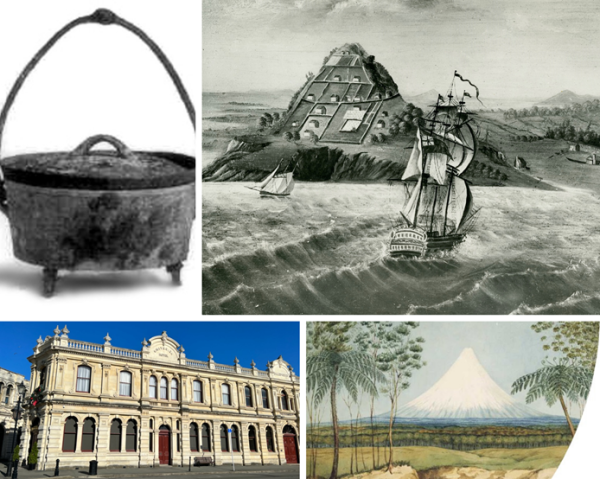 TL: Camp or Dutch oven; TR: Rangihoua Mission Station Bay of Islands est. 1814
BL: Criterion Hotel, Oamaru (1870s); BR: Mt Egmont from the southward 1840
The Certificate in New Zealand Food & Beverage History: From Kumara to Sauvignon Blanc course draws on traditional Māori foods, preparations, and cooking techniques and the changes caused by the introduction of imported plants, animals, and alcoholic beverages.
It's history of New Zealand from a food and beverage perspective.
10 Weeks: Tuesday evenings (online only) 6pm - 8:30pm
9 August - 11 October 2022
Mediterranean Lunch with Advanced students
This month our Advanced cookery students designed a three-course menu that includes a fish dish, involving the filleting of a fish, freshly made ribbon pasta, and dessert - all with a Mediterranean theme.

This is one of our most popular projects for our students to design a three-course menu, cost a budget, and then prepared for a friend to savor and also get to sit down and eat with them. Along with our cookery students, our Food & Beverage Level 4 students showcased excellent wine and food service for our guests.
Read the full article here.
Banks Peninsula's Te Ara Pātaka; the summit walkway

Banks Peninsula's Te Ara Pātaka; the summit walkway traverses parts of the ancient crater rim that flanks both Akaroa and Lyttleton Harbours. The track can be accessed at many points; as short walk for an hour or so, as a day walk or, for the intrepid, as a 3 day hike, staying in huts along the way and climbing Mount Herbert. Mountain bikes are able to pass through most of the track.
The views are extraordinary. The complex geography of bays and valleys and long fingers of land that push out into the Pacific. On a clear day, you can glimpse Kaikōura and its mountain ranges to the north and Te Roto o Wairewa/Lake Forsyth and Te Waihora/Lake Ellesmere to the south.
Read the full story here.
Class Cheese Chat & Wine Pairing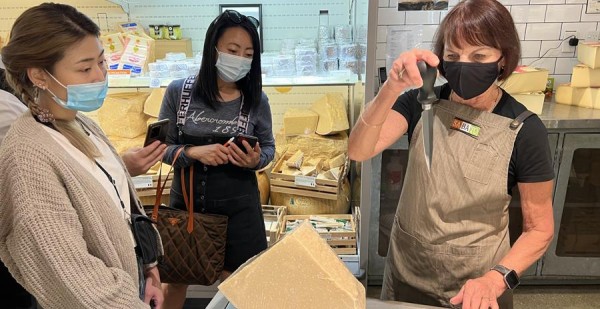 A field trip to the depths of Newmarket offered up two unique cheese experiences.
Sabato has an impressive arrangement of Europe Cheese as well as artisan New Zealand cheeses. Here we discussed the different styles of cheeses from fresh to buffalo to cow, goat, and sheep. Robyn explained in detail how to care for cheese in your own fridge at home and to cut and savor.

At Maison Vauron our students enjoyed a Wine and Cheese pairing.
Students voted on what they considered the best cheese & wine pair.
Abbaye De Citeaux & Mercurey (Pinot Noir)
Brie de Meaux & Chablis
Roquefort & Sauternes
Read the full story here.
Winter Cooking Options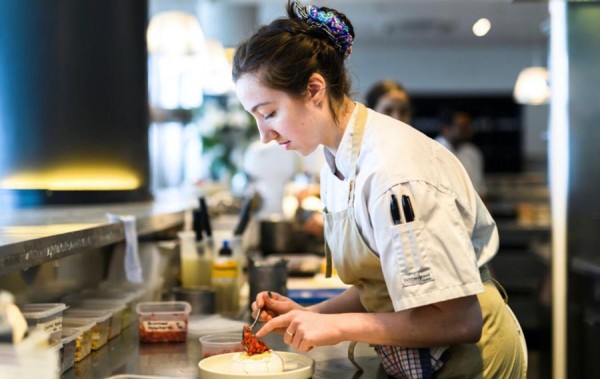 Certificate in Cookery & Baking - 18 weeks
A well-rounded introduction to fundamental cooking and baking techniques, help you learn to master a series of inspired classic savoury dishes.
Tuesday - Friday, 8:00 am - 2:00 pm
14 June 2022 - 14 October 2022
New Zealand students are eligible for student loans and allowances. Free fees are available for eligible students.
Certificate in Baking & Patisserie (Micro-Credential)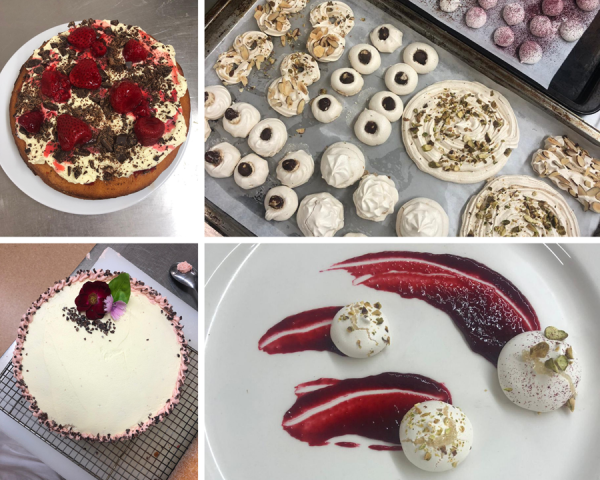 Certificate in Baking & Patisserie - Learn fundamental baking and patisserie techniques required to prepare a range of classic cakes, pastries, desserts and breads. Planning the progression of baking tasks enables systematic preparation in the kitchen with satisfying results.

10 Weeks: Wed & Thurs evenings 3pm - 8pm
5 October - 8 December 2022
Other WSET courses
WSET Level 1 Award in Wines - Learn the language of wine, and become comfortable with aromas, flavors, structural characteristics, and more!
21, 23, 28 June 2022
WSET Level 2 Award in Wines - You will learn about the major wine-growing regions from around the world, understand their grape varieties and styles of wine over 2 weekends.
Mondays only: 30 May, 13, 20, 27 June 2022
Weekend: 13, 14, 27, 28 August 2022
WSET Level 3 Award in Wines - The class-room based course over 4 weekends gives you a detailed understanding of the principal wines regions of the world. Starts 18 June 2022
French Wine Scholar - Fri 19, Sat 20, Sun 21, Mon 22 June with exam in July. Online tutorials are available
All WSET courses pathway to Certificate in Professional Wine Knowledge
Level 5. Read more info here.
Barista Part One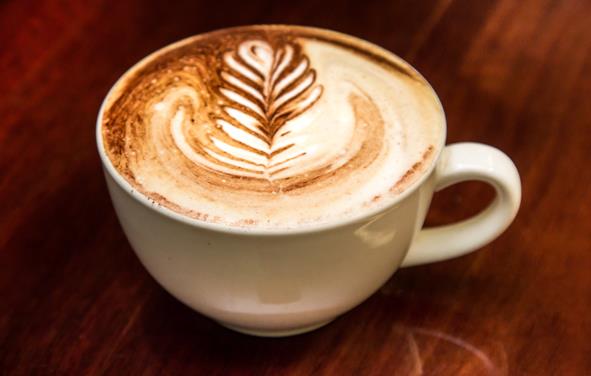 This intensive training class will teach you to make delicious coffee every time. It is designed to give you the practical knowledge to prepare espresso coffees in a cafe environment.
Mon, Tue, Wed: 4pm - 7pm
23, 24, 25 May 2022
Sat & Sun: 9am - 2:30pm
28, 29 May 2022
Other Short NZQA Micro-Credentials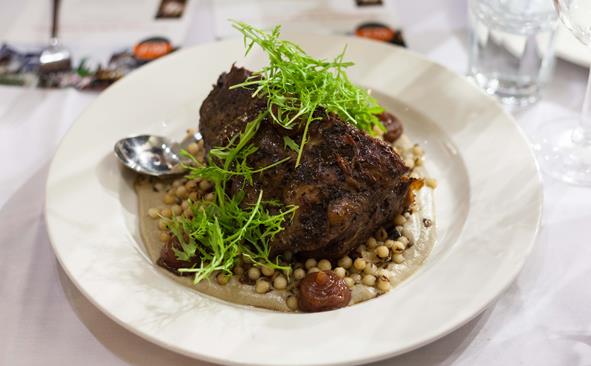 Certificate in Barista and Service Skills - You learn everything there is to know about coffee, from where it is grown through how the roasting process effects the flavours you taste in the cup.
5 day sessions, Mon - Fri - 9am - 2.30pm
27, 28, 29, 30 June & 1 July 2022
Certificate in Spirits, Cocktails and Bartending - The Certificate in Spirits, Cocktails, and Bartending (micro-credential) provides practical, hands-on training in bartending, product knowledge as well as customer service and communication skills for people wishing to work in bars and restaurants. Classic cocktails form the focus of this practical training.
5 day sessions, Mon - Fri - 9am - 2.30pm
4, 5, 6, 7, 8 July 2022
Artisan Breads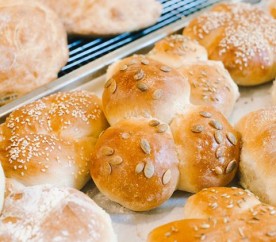 Perfect your kneading and bread-making skills.
9:30 am - 3:00 pm
Sat, 21 May 2022
Chocolate Essentials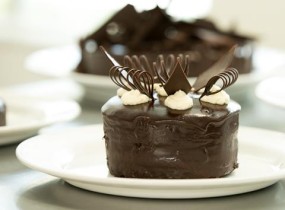 Discover the diversity of chocolate in this one day workshop, making lots of tempting goodies to take home.
9:30 am - 3:00 pm
Sat, 13 Aug 2022