Diploma in Professional Wine Management (Sommelier), Level 6
Full Time

22 Weekends

3 JUL 2021

NZ$8,450

NZQA Credits
Designed for winery, hospitality, hotel and tourism professionals, complete the WSET® Award in Wine Levels 2 & 3 in a single qualification along with modules sales, destination marketing and business management.
INTRODUCTION

This intensive programme offers hospitality professionals or wine enthusiasts both an NZQA Accredited Level 6 Diploma alongside the internationally recognised WSET qualifications.
By completing this programme, students will gain a thorough understanding of the principle wines and spirits of the world, destination marking concepts, viticulture, Evaluate premium international wines, spirits & Sake and key factors influencing style, quality and value.
PURPOSE
The purpose of this qualification is to provide the winery, hospitality, hotel, and tourism sectors with individuals who are able to apply a comprehensive knowledge of global wine, spirit and alcoholic beverages to enhance the customer service relationships, brand values and destination marketing initiatives for these businesses.
Graduates will be able to work independently and lead, manage, train and mentor other staff.
This programme consists of two semesters. Semester one covers the Certificate in Professional Wine Knowledge, Level 5 and Semester two adds additional modules such as Digital Marketing, Sales management, International Wine & Sake etc. over the next 16 weeks is the Diploma in Professional Wine Management, Level 6.
COURSE CONTENT
SEMESTER ONE
The businesses of Hospitality, Hotels, Wineries and Food and Wine Tourism
This module is focused on building long term relationships with customers. Through a series of wine and beverage tastings, you will learn how wine and food tourism experiences underpin the success of many wine regions around the world. We will also look at the market conditions required to build successful food and wine destinations that offer high-quality customer experiences through the distinctive wines they produce.
New Zealand wine styles, Regions, Innovation and Influential producers
This module introduces the grape varieties that have established New Zealand's reputation as a country producing distinctive, quality wines. We will look at prominent wineries and winemakers who continue to enhance brand values and stories behind their international success. There will be a day visit to a vineyard in Waiheke Island and you will complete the Advanced Micro-credential qualification. Module includes:
Customer service, Sales, Bartending and Sommelier skills
The key to enhancing the customer experience is to develop communication skills that demonstrate a comprehensive understanding of wine, spirits, cocktails and other beverages as well as confidence in customer service. This module looks at the practical skills required to advise, sell and serve wine and other beverages. It includes a food and wine pairing workshop and participation in organizing and running a wine tasting event.
International wine styles, Grape varieties, Wine production and their regions.
Around the world, styles of wine are influenced by the climate and conditions of regions and the grape varieties that are grown.
Through a series of tastings, this module explores important international grape varieties that dominate European and New World wine regions. We look at viticulture and the winemaking process for white, red, sparkling wine and sweet wines. Module includes:
Advanced International Wines and Beverages
Continuing our journey to learn about international beverages and wine styles, in this module we look at premium wine appellations from Bourgogne to Napa; from Ribera del Duero to Amarone and delve deeper to evaluate reasons for consumer demand.
We will learn about styles of beer including the rise in local craft beers and also look at international spirit and liqueur categories while practising how to make classic cocktails. Module includes:
Optional: French Wine Scholar
Students wishing to complete the French Wine Scholar qualification my signup for this exam for an additional fee of NZ$750.
SEMESTER TWO
Sales Management: Retail sales, Cellar door, Food and Wine Tourism
Technology can provide businesses with many helpful applications to structure the analysis of sales, costs, margins, inventory control as well as digital marketing.
This module will help build practical skills, using a range of platforms and techniques, to manage sales and promotional activities starting with Google ads, Google analytics and Social media. It includes a research project to investigate the business case to establish a food and wine cellar door operation.
Wine Marking Management
This module looks at contemporary marketing strategies to build and enhance brands values and customer experience. It includes the opportunity for you to experience developing an online wine sales strategy using web and social media tools.
Viticulture and Winemaking practices with sustainability focus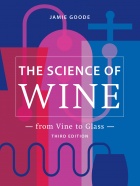 Understand the influence of soils and climate on viticulture, sustainability, organics and biodynamics. This module covers the technical knowledge about winemaking including the influence of oak, oxygen, yeasts and bacteria. You will also produce your own fruit wine and sourdough bread using natural yeasts and tour the Kumeu River Winery.
In this module, we will use as the textbook, The Science of Wine (3rd. Ed) by Dr Jamie Goode.
Manage, train and mentor junior staff to enhance the customer experience
Career development and training of junior staff is the key to building an effective and customer-focused team. In this module, we look at strategies to ensure excellence in customer service standards along with how to develop hospitality training plans and Leadership management skills.
Specialist International Wine regions & Sake
In this module, we study the wine regions of Australia, Toscana in Italy and Sake, the noble beverage from Japan. This is an opportunity to look in more depth at these important regions as they are enormously popular with consumers and offer interesting case studies for us to consider.
CAREER OPPORTUNITIES
Graduates of this qualification will have the skills and knowledge to work across a wide range of winery, retail, hospitality, hotel and tourism businesses as wine and beverage professionals.
Roles may include food and beverage supervisor, cellar door host/supervisor, and wine sales representative.
PATHWAYS TO FURTHER STUDY
Graduates can go on to study:
This programme is approved by the New Zealand Qualifications Authority under section 439 of the Education and Training Act 2020, and New Zealand School of Food and Wine Limited is accredited to provide it under section 441 of the Education and Training Act.
Page Updated: 11 Apr 2022
Our success stories
BENJI SMITH
Former NZSFW Certificate in Professional Wine Student Benji talks about his career and why he chose to study wine
Read More
TORI HAYSOM
What unites a love of science, food and people? Studying and forging a career in wine. Tori explains her journey. 'The New Zealand School of Food and Wine really helped me...
Read More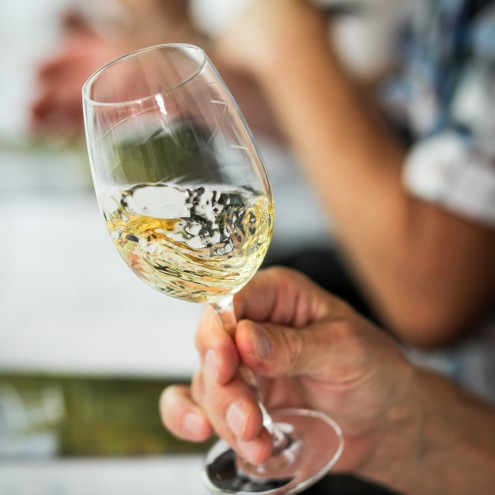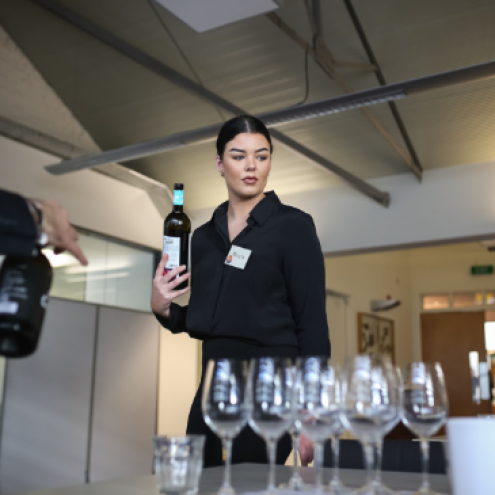 PART TIME COURSE INFORMATION
Programme Schedule
16 Weeks full time
9am - 2:30 pm
Programme Intake:
Semester 1: Certificate in Wine Knowledge, Level 5

13 February 2023 - 2 June 2023

Semester 2: TBC August 2023