Newsletter: March 2022

Autumn Greetings,
We are delighted to be moving past the raft of Covid restrictions and the removal of the Vaccine Mandate for education. As we move on to the winter months, it is with a positive view and focus on our primary goal of providing innovative programmes of learning.
As many of you will know, the depth of our wine education programmes continues to grow with online, evening and weekend options. It is exciting for me to have so many people joining my online NZ Wine course over 4 nights and to connect with wine lovers around our country; more recently from Karikari to Napier to Central Otago.
Our LCQ and Liquor/Alcohol licensing online interactive course is also going very well and our NZSFW certificate has been approved to replace the ServiceIQ Certificate with Auckland Council, Hutt City and Queenstown Lakes District Council...with more councils to come.
Our restaurants and wineries need help to overcome staffing shortages and with Working Holiday Visas now open to a select group of countries, we hope to attract young people to do their OE in New Zealand. While here, they can study our new NZQA Professional Wine Knowledge qualification, all the WSET certificates to Level 3, and pathway into restaurant work or vintage 2023. Residents from eligible countries can apply online now without the complexity of a student visa application and can work immediately upon arrival. Eligible countries include USA, UK, Ireland, France, Italy, Germany, Denmark, Netherlands, Norway, Sweden, Finland, Japan and many more. Here is the link to NZ Working Holiday Scheme.
If you know someone who may be interested in coming to NZ, please do not hesitate to email us and we can forward this information to them.
From October 3 2022, we will offer a full time in-take of our NZQA Professional Wine Knowledge (4 days per week) which has appealed to many working holiday visa holders in the past. This programme is also available as a part time weekend option if you want to learn more about wine and spirits, wine marketing and sales but are working full time at your regular job.
From Monday 30 May we will offer the WSET Level 2 Wine over 4 Mondays with the hope that this will appeal to people working in restaurants. The elite French Wine Scholar 4 day programme will run from Friday 17 - Monday 20 June.
Along with the New Zealand Sommelier Association, we are now finalising dates for the National Wine Tasting Competition, similar to the regional programme run in 2021 with the final in Auckland on Sunday 31 July. Covid permitting, we hope to run our Wine & Food Celebration event over this weekend as well.
And if that's not enough news about wine, I have picked up a part time Senior Lecturer role at AUT Auckland University of Technology and am enjoying teaching even more people about the world of wine.
Stay safe,
Ngā mihi,
Certificate in Professional Wine Knowledge, Level 5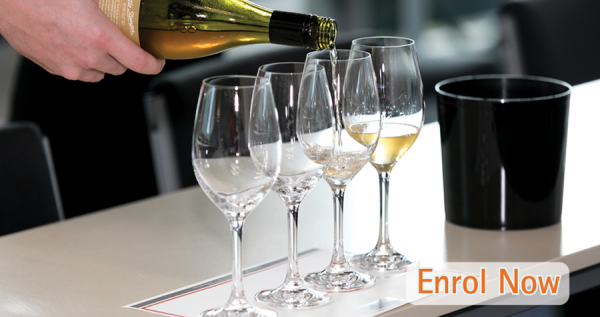 The New Zealand School of Food & Wine is the only WSET® authorised provider in New Zealand offering a 16-week or 13 weekends classroom-based teaching programme.
COURSE CONTENT
The business of hospitality, hotels, wineries and food and wine tourism
New Zealand wine styles, regions, innovation and influential producers

(Module includes

Certificate in New Zealand Wine Micro-credential)
Customer service, sales, bartending and sommelier skills
(Module includes

LCQ, Sale of Alcohol

)
International wine styles, grape varieties, wine production and their regions

(Module includes

WSET Level 2

&

WSET Level 3

Award in wines)
Spirits, liqueurs, fortified wines, cocktails & bartending
(Module includes

WSET Level 2 Award in Spirits

)
PART-TIME OPTION - 13 WEEKENDS
Saturday & Sunday, 9:00 am - 4:00 pm
30 April 2022 - 9 October 2022
FULL-TIME OPTION - 16 WEEKS
Monday - Thursday, 9:00 am - 2:30 pm
3 October 2022 - 2 February 2023 -

Applications open for International students
(includes a 2-week break for Christmas)
13 February 2023 - 1 June 2023
Student Loans available.
Women in Wine: Celia Hay to making the most out of lockdown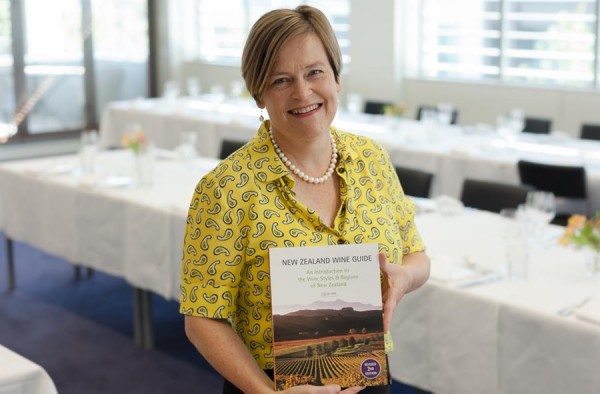 Celia Hay, featured in the recent issue of the New Zealand Wine Growers Magazine with the Women in Wine Series.

Joelle Thomson writes about the Christchurch earthquake that forced Celia Hay to move to Auckland. After 10 years in the north 2021 was another challenging year. During the long uncertain months of tighter restrictions, Celia was working on a series of NZQA Micro-credentials (short part-time courses).

Read the full article here.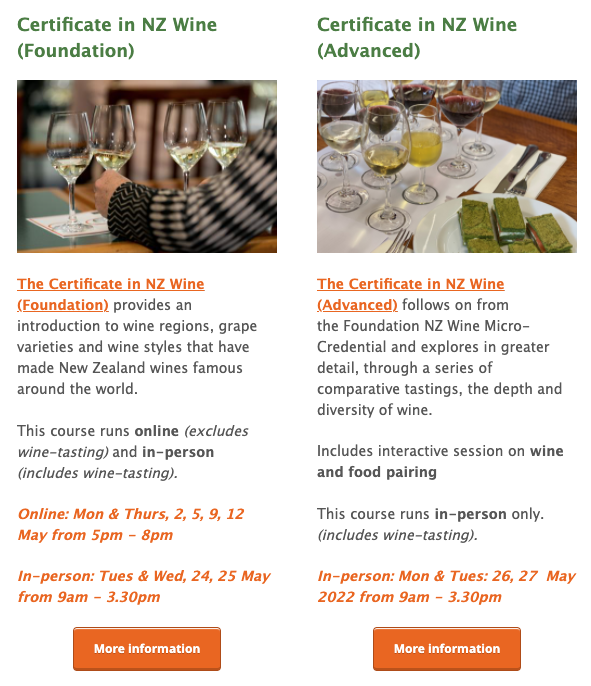 Upcoming WSET Courses

WSET Level 1 Award in Wines - Learn the language of wine, and become comfortable with aromas, flavors, structural characteristics, and more!
3, 5, 10 May 2022
WSET Level 2 Award in Wines - You will learn about the major wine-growing regions from around the world, understand their grape varieties and styles of wine over 2 weekends.
Mondays only: 30 May, 13, 20, 27 June 2022
Weekend: 7, 8 May & 21, 22 May 2022
WSET Level 3 Award in Wines - The class-room based course over 4 weekends gives you a detailed understanding of the principal wines regions of the world. Starts 18 June 2022
All WSET courses pathway to Certificate in Professional Wine Knowledge,
Level 5. Read more info here.
Diploma in Cookery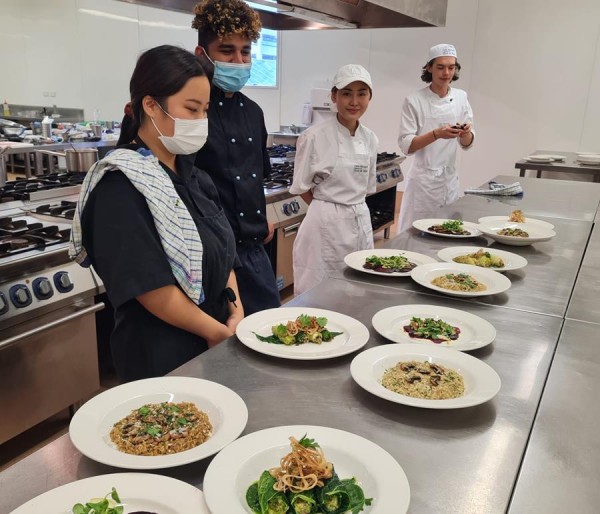 Our Diploma students dive into the great and diverse topic of working and cooking with vegetables.
These dishes incorporate many different cooking methods and were prepared with a focus on contrasting textures, combined with precise seasoning and skilled plating of dishes.
Here are some of the dishes they have prepared -
1. Beetroot Carpaccio with watercress, pine nuts and pear
2. Mushroom Risotto
3. Cabbage rolls with goat feta cheese, spinach puree and crisp onion

Cocktails & Bartending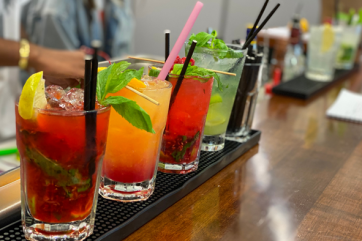 Have fun practicing some classic cocktails over three evenings.
5:30 pm - 8:30 pm​
Mon, Tue, Wed
11, 12, 13 Apr 2022
16, 17, 18 May 2022
Barista Part One
This intensive training class will teach you to make delicious coffee every time. It is designed to give you the practical knowledge to prepare espresso coffees in a cafe environment.
Mon, Tue, Wed: 9am - 2:30pm
28, 29, 30 March 2022
Sat & Sun: 9am - 2:30pm
9, 10 April 2022
Other Short NZQA Micro-Credentials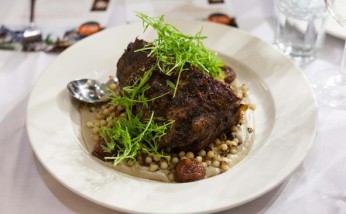 Certificate in Baking & Patisserie - Learn fundamental baking and patisserie techniques required to prepare a range of classic cakes, pastries, desserts and breads. Planning the progression of baking tasks enables systematic preparation in the kitchen with satisfying results.10 10 Weeks, Wed & Thurs - 3pm - 8pm
13 April - 16 June 2022
Certificate in Classic Cooking - Learn fundamental cookery techniques required to prepare a range of classic dishes in a commercial kitchen. Knowledge of food safety, cooking terms and methods are applied in the practical sessions.
10 Weeks, Wed & Thurs - 3pm - 8pm
6 July - 8 September 2022
Certificate in Food & Beverage History: From Kumara and Sauvignon Blanc - This course allows learners to understand a historical context about the foundation and growth of hospitality businesses from colonial times. The course draws on traditional Māori foods, preparations and cooking techniques and the changes caused by the introduction of imported plants, animals and alcoholic beverages.
10 Tues Evenings, 6pm - 8.30pm (Online only)
5 April - 7 June 2022

Gift your friends and family Artisan breads, WSET level 1 or NZ Certificate in wine course.
Email us on admin@foodandwine.co.nz to arrange for a gift voucher.
Artisan Breads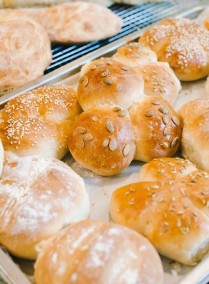 Perfect your kneading and bread-making skills.
9:30 am - 3:00 pm
Sat, 23 April 2022
Urban Forage
Our Urban Forage (Mahinga Kai) with Riki Bennett starts with a guided walk to identify a range of edible plants and leaves.

9:30 am - 2:30 pm
Sun, 1 May 2022
Chocolate Essentials
Discover the diversity of chocolate in this one day workshop, making lots of tempting goodies to take home.
9:30 am - 3:00 pm
Sat, 2 April 2022