Newsletter: June 2021

Greetings and as we roll on into winter, I am sure many of you are thinking of how to inject some light-hearted fun over these darker months. With this in mind, we have collaborated with the New Zealand Sommeliers and Wine Professionals to develop a National Blind Wine Tasting Competition inspired by Kingsley Wood's wine options from the past.
The idea is that you get together as a team of 4 to come along to one of our regional tastings and over 3 hours you will taste 8 wines and answer five questions on each wine. The wining team will then travel to Auckland for a New Zealand national final on Sunday 1 August. This date also coincides with the New Zealand Sommelier of the Year Competitions.
Please see below information about our regional competitions in Christchurch, Central Otago, Wairarapa, Hawkes Bay and Auckland.
Hospo employee crisis & NZQA changes
This week, the Restaurant Association of New Zealand will launch a campaign to draw attention to the crisis that many employers are facing through a lack of staff to effectively operate their businesses. Every week, at NZSFW, we are fielding numerous calls from restaurants, cafes, bakeries, bars, hotels for our current students and graduates to fill vacancies in their over-stretched workforce. There are many, many jobs but not enough potential employees.
But this subject is more complicated. In Education too, we are being hit by the reluctance of the Government to support visas for International Students. These same students, who are able to work 20 hours a week, provide many employers with essential casual staff. Looking around and talking to my colleagues in schools, colleges and universities, there is a deep feeling of gloom, with no comfort from a respite to the Government's 'RESET" policies even for 2022. This continuing inability to enrol International Students will have the flow-on effect of job losses for academics and teachers as well as support staff like student counsellors and administrators. We can sense this gloom in Central Auckland, and the plight of Queen Street retailers is also exacerbated by the empty student apartments that in the past were the thriving with residents.
And there is more. Recently NZQA announced its view that all qualifications should be reviewed and a National Curriculum for Vocational education be established with unit standards replaced with "skill" standards. These are huge changes and, from my perspective, the new skill standards will probably devolve down to an edit of the current unit standards, and all of this change having enormous costs in time, re-work, compliance and complexity.
I am not sure how the national curriculum for bartending or barista skills will work while I completely accept that it works for more precise training such as electricians and plumbers. NZQA are going through a public consultation round which closes on June 16. Click here to find out more about NZQA plans.
Click here to find out more about Restaurant New Zealand "Reset" campaign.
Sincerely,
New Zealand Wine Tasting Challenge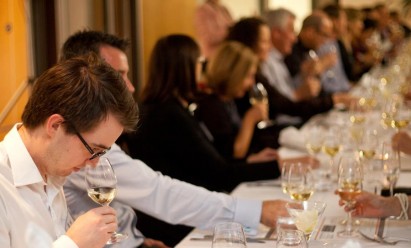 The New Zealand Wine Tasting Competition is a new opportunity to bring people together to taste, learn and evaluate wines. The New Zealand Sommeliers and Wine Professionals will launch a series of regional competitions in June/July 2021 with the National finals to be held in Auckland on Sunday 1st August 2021.
How it works
Get a team together of 4 and sign up for a regional venue. Teams are presented with a series of 8 wines (4 white and 4 red) and asked 5 questions about each wine.
The regional winners will get a $500 travel voucher, sponsored by the Hospitality Training Trust to come together for the final on Sunday, 1 August in Auckland to complete for the National Trophy. The event will be followed by a public wine tasting.
Christchurch: Sunday 27 June 1.30- 4.30pm at Ara
Central Otago: Monday 28 June 1.30 - 4.30pm at Kinross, Gibbston Valley
Auckland: Sunday 4 July 1.30 - 4.30pm at NZ School of Food and Wine
Martinborough: Monday 5 July 4.30 - 7.30pm
Hawkes Bay: Monday 12 July 4.30 -7.30pm at Oak Estate Winery
Kingsley's Blind Wine Tasting Practice Packs
Kingsley Wood from First Glass, Takapuna has prepared two tasting sets for you and your friends to practice with
Wine Options Practice Pack Premium Wines - $200
Wine Options Practice Pack Standard Wines - $160
Both packs include 8 bottles of wine AND a series of questions to challenge your taste buds. You can order the Practice Packs online through First Glass and they will couriered to your home.
Special note: If you want to Practice, don't open the pack yourself! Find a friend who can open the wines and ask the questions so you and your team are completely in the blind.
Sign up for Foodography

Winter Forage
Our Urban Forage Mahinga Kai with Riki Bennett starts with a discussion and guided walk to identify a range of edible plants, leaves and berries and finishes with a delicious luncheon from the Kai Cooker.
Saturday, 31 July - 9.30am - 2pm
Mediterranean Lunch

Entrée - Baked Fish Nicosia, Main - Prawn, cherry and tomato Fettucine and Panna Cotta Caremellata for dessert.
The three-course menu includes a fish dish, involving the filleting of a fish, freshly made ribbon pasta and dessert - all with a Mediterranean theme. Take a look at this week's impressive efforts enjoyed by the Advanced students. They then serve the meal for their own guest and also get to sit down and eat with them.
Read the full story here.
Graduation Day for our Advanced & Diploma Chefs
Recently, we were very happy to host a graduation luncheon for the students, families and friends of the Advanced Level 4 programme and Level 5 Diploma Chefs

For the NZ Diploma students, this achievement comes after nearly TWO years of chopping, preparing and cooking and many tests and assignments and a bunch of hard work plus some serious determination. And our Diploma Chefs had the privilege of remote cooking through FOUR Lockdowns!
Read the full story here.
These qualifications have intakes throughout the year. Please get in touch to find a suitable start date.
Okains Bay Museum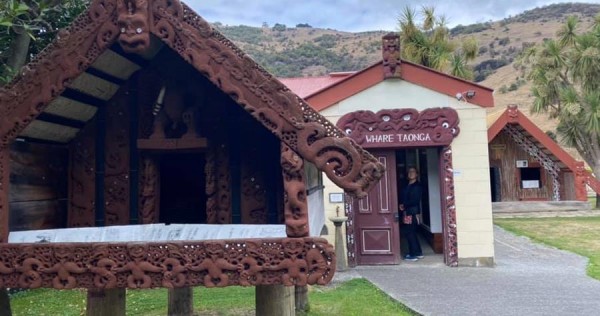 A recent visit to the Okains Bay Museum, on Banks Peninsula reminded me of the unique collection of taonga Māori or treasures that are on display. I am particularly interested in traditional cooking methods, technology and ingredients.
There are Patu and Wahaika, weapons made from the jaw bones of sperm whales or finely carved wood. A mortar and pestle fashioned from local volcanic rock. Intricate fish hooks and elaborate āruke koura (crayfish pots) and hīnaki (eel traps). Carved wooden nose flutes for making music.
Read the full story here.
Certificate in New Zealand Wine Micro-Credential

This programme provides a comprehensive introduction to wine regions, grape varieties and wine styles that have made New Zealand wines famous around the world.
Online (excludes wine tasting)
29 June, 1, 6, 8 July (5pm - 8pm)
In-person (including wine tasting)
21, 22 September (9am - 3.30pm)
You may like to get your bubble group together to participate in the course, allowing the cost of the wine to be shared.

Gain the WSET® qualifications while studying the NZ Certificate in Professional Wine Knowledge Level 5 (over 12 weekends) or Diploma in Professional Wine Management Level 6 (over 22 weekends) online & classroom-based teaching programme, spread over 2 Semesters.
Students will gain a thorough understanding of international wines and spirits along with destination and digital marketing concepts, business knowledge and sales and communication skills. Free Fees and Student Loans available.
Starts on 17 July 2021.
This course has rolling in-takes, please get in touch today to see a suitable date to start the course.
Click here for more information.
Read more in this article by Joelle Thomson
Upcoming WSET courses in 2021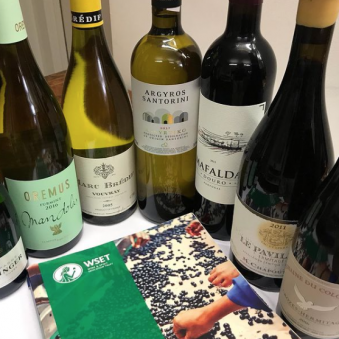 WSET Level 1 Award in Wines - Learn the language of wine, and become comfortable with aromas, flavours, structural characteristics and more!
Evening Option: 15, 17, 22 June - 6pm - 9pm
Morning Option: 28, 29 June & 5 July - 9am - 12.30pm

WSET Level 2 Award in Wines - You will learn about the major wine growing regions from around the world, understand their grape varieties and styles of wine as well as interpret their labels.
7, 8, 21, 22 August

WSET Level 3 Award in Wines - The class-room based course over 4 weekends ensures you develop a detailed understanding of the principal wines regions of the world. Starts 31 July
WSET Level 2 Award in Spirits - Comprehensive understanding of the most important spirit and liqueur categories; how they are produced and how they can be used as beverages and transformed as cocktails. June/July over 2 weekends
More dates available on our website.
Cocktail & Bartending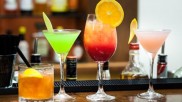 Have fun practising some classic cocktails over three evenings.
5:30 pm - 8:30 pm​
Mon, Tue, Wed
5, 6, 7 July
Sign up
Artisan Breads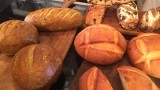 Perfect your kneading and bread-making techniques with the support of our chef in this one day weekend course.
9:30 am - 3:00 pm
Saturday, 12 June
Sign up
Chocolate Essentials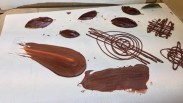 Discover the diversity of chocolate in this one day workshop, making lots of tempting goodies to take home.
9:30 am - 3:00 pm
Saturday, 17 July
Sign up