Newsletter: July 2022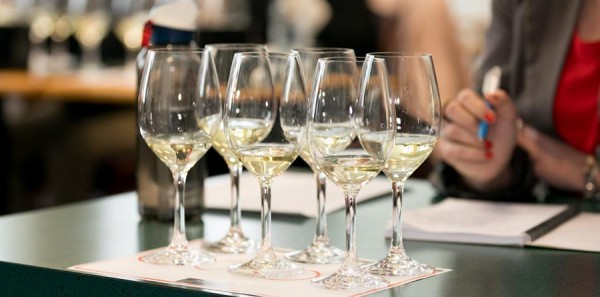 Hello everyone,
How exciting to think that Spring is only 6 weeks away and this year, with all its moving challenges, is ripping on by.
From my side, I had my own bout with Covid in early June and promptly passed it on to my daughter, Alice. My son Oliver, who now works alongside me at NZSFW, has yet fall. We are all being tested in so many ways.
With this in mind, I was very pleased to travel to Wellington and drive on to the Wairarapa for the NZ Sommeliers and Wine Professionals Blind Wine Tasting Competition in Martinborough. What a great crowd of enthusiastic winelovers, keen to test their knowledge and taste some interesting and classic wines. Alice came as my companion and we stayed over with our Deans whānau especially to see Ann Deans, the sister of June, my mother-in-law. It feels that Rural New Zealand is good shape.
Alice and I then drove up to Hawkes Bay for another Blind Wine Tasting Competition, with different wines. This competition did not go according to plan as last year's winners, led by Yvonne Lorkin, trailed a group of young wine professionals from Craggy Range through to the last bonus question. And you what, Yvonne's team won by just a few points. Coming up third was the team of our former chef tutor, Stefan Loetcher...only a few points behind.
On Sunday, 31 July 2022, we will host another round where the regional teams compete for the National Wine Tasting Trophy. If you are interested there is an OPEN competition so you too could get a team together to compete. This is a fundraiser for the NZ Sommeliers and Wine Professionals to enable us to send sommeliers to participate in the ASI Association of Sommeliers International events in Malaysia, Taiwan and next year in Paris. Register for the OPEN competition.
If you would like to join and don't have a team, please email me directly and I can introduce you to others celia@foodandwine.co.nz
Please scroll down to see what else is going on, in our world.
Ngā mihi,
National Wine Tasting Competition - Open Category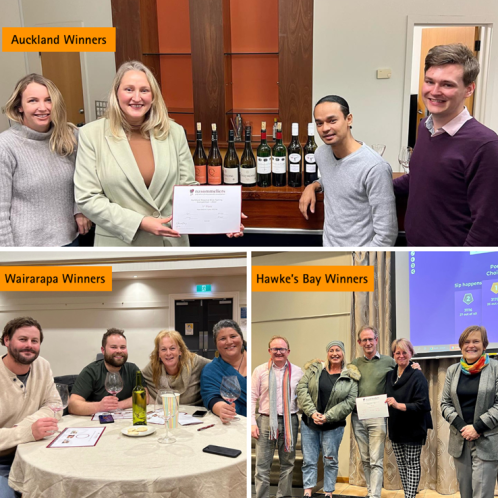 New Zealand Wine Tasting Competition
This month our Regional Wine Tasting competitions were held in Auckland, Wairarapa, and Hawke's Bay. Here is a look at our Regional winners and we look forward to having them join us in Auckland for the National Final on Sunday, 31 July 2022.
The Auckland team consisted of none other than our own members: Victoria Haysom, Suraj GC, and Oliver Hay with Alisa Dobronravova.
Congratulations to Wellington / Wairarapa winners for the second time, "Gris Anatomy" with Joelle Thomson, Jannine Rickards, Dan Dew and Anton Stadnikzenko.
Team Hawke's Bay - Yvonne Max and Sue Fox Warren and 'Pour choices' - who took out the top prize on the last question defeating Team 'Sip Happens' from Craggy Range and 3rd place 'Quattro Picante' with our own Stefan and Nadine Loetcher now from Oak Estate Wines.
Chef Finn's New Nordic cuisine prepared Diploma students
The Cookery Diploma Level 5 students prepared a New Nordic Cuisine menu created by our own Chef Finn, originally from Denmark. Finn spent his formative years working in Michelin star rated restaurants including Noma.
"We work with local, high quality ingredients to combine good taste in food with contemporary culinary techniques," says Chef Finn. The New Nordic Cuisine has redefined the food culture of Denmark, Norway, Sweden, Iceland and Finland.
Menu
Tartare of Trevally - smoked and cured with crisp rye bread, pickled beetroot and siphon of brown butter hollandaise
Mackerel fried on bread with compote of tomato and fennel & fennel butter sauce
"Sylte" of pork belly with leek, 3 times onion & apple cider vinaigrette
Tenderloin of Pigeon Bay lamb with Brussel Sprouts, kale, hazelnut & foaming buttermilk
Apple with caramelized bread, dried blueberries, Blueberry sherbet & apple sorbet
Artisan Breads: From Bread dough to Ciabatta

Perfect your kneading and bread-making techniques with the support of our chef in this one-day weekend course. Making your own bread from scratch is a wonderful skill to have, and you'll gain recipes and techniques you can use again and again.
Saturday, 30 July
9:30 am - 3 pm
Certificate in Food & Beverage, Barista, Wine & Spirits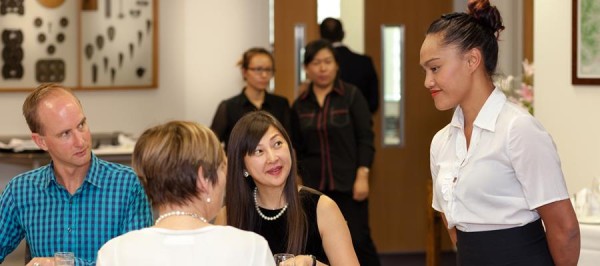 The New Zealand Certificate in Food & Beverage Level 4, Barista, Wine & Spirits will develop practical skills to enhance your career opportunities, learn about the world of wine and spirits and build pathways to more senior restaurant and hospitality management roles.

You can start your hospitality and event management career in this fast-growing sector of the tourism and hospitality world.
NZQA Full time 16 weeks
Starts: 5 September 2022 - 19 December 2022
Certificate in Cookery & Bakery, Level 3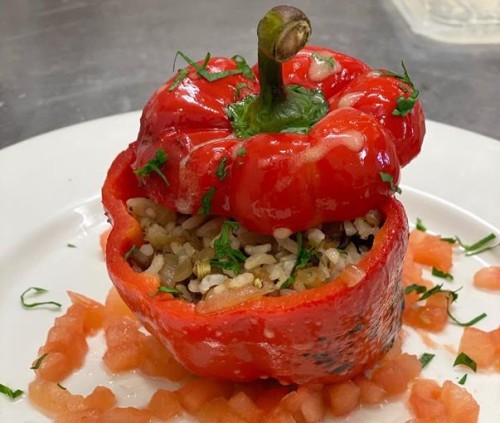 Learn the foundation skills and gain confidence in the kitchen to begin your professional culinary journey as a baker or chef.
The Foundation Certificate in Cookery & Bakery is a full-time training course, where you begin your culinary career and gain confidence in a professional kitchen.
Starts: 18 October 2022
Click here for more information.
Open Day
Come along to our High School Leaver Open Day and be part of the GAP Year workshops for school leavers who are unsure what they want to do in 2022 - 2023.
Friday, 22 July from 10am - 3pm.
Register here.
New Zealand Sommelier Assn Awards Dinner
Join us for the New Zealand Sommeliers and Wine Professionals Awards Dinner​​​​​.

This menu is prepared by Chef Finn Gybel and students of the New Zealand School of Food and Wine.

The menu will be paired with a selection of our partner's wines.

Special price for NZ Sommelier Association Members - $89 Public $105

Menu

Canapés
---
Blue Mackerel with seared paua and clam juices

Brussel sprouts and fennel
---
Rack of Lamb with parsley crust & braised crepinette of lamb shank

Jerusalem artichoke, pickled onion and pumpkin
Lamb Jus
---
Mandarin textura with Bergamot Ice cream & muscovado caramel

Includes wines and beverages
Cocktails & Mixology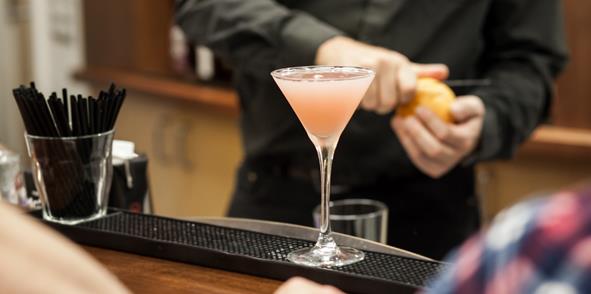 Over three sessions you will start with an understanding of how a bar works and some basic service techniques. You will then move on to cocktail and mixology working with classics such as Margarita, Cosmopolitan, Mojito and Caipirinha.
Mon, Tues, Wed: 5.30pm - 8.30pm
25, 26, 27 July 2022 or 29, 30, 31 Aug 2022
WSET Level 2 Award in Wines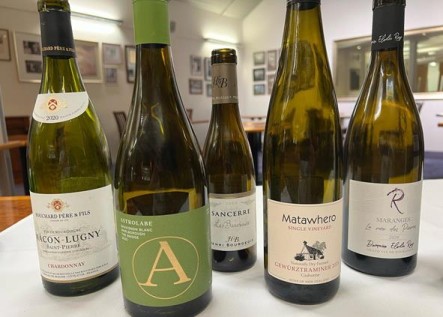 You will learn about the major wine-growing regions from around the world, understand their grape varieties and styles of wine over 2 weekends.

Weekends: 13, 14, 27, 28 August 2022
Mondays only: 22, 29 Aug, 5, 12 Sept 2022
Other WSET courses
WSET Level 1 Award in Wines - Learn the language of wine, and become comfortable with aromas, flavors, structural characteristics, and more!
Tues, Thurs: 16, 18, 23 Aug 2022 (6pm - 9pm)
Mon, Tue: 17, 18, 25 Oct 2022 (9am - 12.30pm)
WSET Level 3 Award in Wines - The class-room based course over 4 weekends gives you a detailed understanding of the principal wines regions of the world. Starts 29 October 2022
French Wine Scholar - Fri 28, Sat 29, Sun 30, Mon 31 Oct with exam on Friday 25 November. Additional website tutorials are available.
All WSET courses pathway to Certificate in Professional Wine Knowledge, Level 5.
Full time: Starts Monday 3 October
Part time: Starts Tuesday 26 July

Read more info here.
Other Short NZQA Micro-Credentials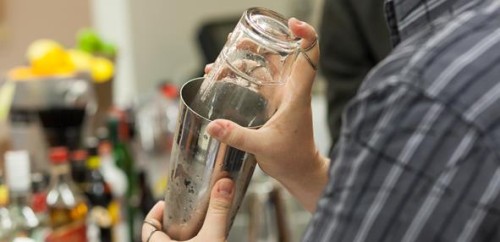 Certificate in Barista and Service Skills - You learn everything there is to know about coffee, from where it is grown through how the roasting process effects the flavours you taste in the cup.
5 day sessions, Mon - Fri: 9am-2.30pm
22, 23, 24, 25, 26 August 2022
12, 13, 14, 15, 16 September 2022
Certificate in Spirits, Cocktails and Bartending - The Certificate in Spirits, Cocktails, and Bartending (micro-credential) provides practical, hands-on training in bartending, product knowledge as well as customer service and communication skills for people wishing to work in bars and restaurants. Classic cocktails form the focus of this practical training.
5 day sessions, Mon - Fri: 9am-2.30pm
Chocolate Essentials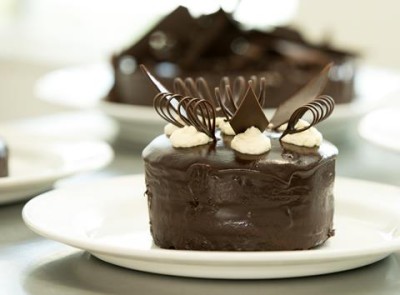 Discover the diversity of chocolate in this one day workshop, making lots of tempting goodies to take home.
9:30 am - 3:00 pm
Sat, 13 Aug 2022
Setting up your own food business?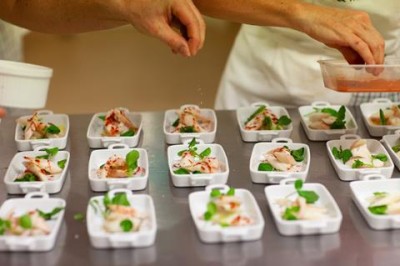 This course looks at how to turn your dream into reality and understand better, how to work methodically through the requirements.
We look at key information regarding the setup of a kitchen in your home.
9am - 2.30pm
2 Sept or 4 Nov 2022
Urban Forage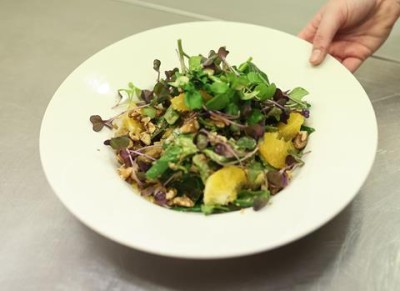 Our Urban Forage (Mahinga Kai) with Riki Bennett starts with a guided walk to identify a range of edible plants and leaves.
9:30 am - 2.30pm
Sat, 10 Sept 2022
Recipe: Stuffed Red Capsicum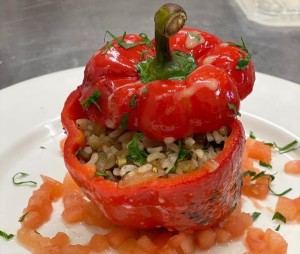 Stuffed red capsicum with brown rice, cumin, tomato and grated ginger garnished with a classic vinaigrette.
Full recipe here.