New NZQA Classic Cooking & Baking Part time Micro-credentials & Food History Approved for 2022
December Greetings,
What a roller-coaster of a year and speaking for myself, I can't wait to get released from Auckland and on with a summer holiday of outdoors, swimming, beaches and BBQ meals.
Such an extended lockdown has thrown up some benefits and I have been able to average 50+ kilometres per week of running/walking, often taking a second expedition in the afternoon, listening to the Beehive news conference, to catch firsthand the latest updates. I have also written about my locale - the Hobson Bay Walkway and you may like to read more about this underrated gem of Auckland.
A second benefit of the long lockdown is that I have had time to prepare a series of new micro-credentials and they have now all been approved by NZQA. These are short subject-focused courses that are suited for people who are busy in their own world but want to participate in more learning and professional development. Some are focused on our hospitality and tourism sectors and others will appeal to those of you who just love to learn.
New Zealand's Food Story
Many of you will know that I am a history graduate and often like to provide an historical context when teaching about hospitality and wine. Over the years I have been developing a culinary timeline which is an overview of ingredients and trade dating back to 1066 and the Silk Roads…coming on to Aotearoa (kumara, fish, birds, hāngi) and our colonial history and the introduction of crops (corn, wheat, vines by the early missionaries) and technology (metal pots, hoes, nails, guns). People find it fascinating, and my goal is to help broadening the general knowledge of our food story and capture people's food imagination in a new way.
Certificate in New Zealand Food and Beverage History: From kumara to sauvignon blanc Micro-credential (Level 5) offers learners the opportunity to understand a historical context about the foundation and growth of hospitality businesses from colonial times. Riki Bennett (Te Arawa, Ngāti Porou) will present on traditional Māori foods and cookery. ONLINE over 10 evenings.
In researching material for this new programme, also during lockdown, I have read this fascinating book by Professor Bain Attwood. Empire and the Making of Native Title delves deeply into the records and original manuscripts of the British imperial government and its officers as well as contemporary newspapers and commentaries from the 1800s. Attwood's meticulous research exposes an extraordinary story for us to consider today. That chance and circumstance played such a central role in the foundation of New Zealand as a British colony is startling. Read the full story here.
Our Food Systems
Dr Tracy Berno teaches a masters level paper on NZ Food Systems and Food Politics. Over the last year, and also during lockdown, Tracy and I have discussed how to bring both my Food and Beverage History and Tracy's programme together in a way that is accessible for people working as chefs as well as for the consumer and food lover at home.
Certificate in New Zealand Food Knowledge: From Local to Global (Level 5) provides an opportunity to analyse the foundations and growth of New Zealand food exports along with parallel developments of ingredients and food products used in professional kitchens of hospitality businesses with links between consumer choice and sustainable food practices. ONLINE over 10 evenings.
New NZQA 20 Session Cookery Micro-credentials
We are thrilled to have NZQA approval for 2 short cookery and patisserie programmes to cater for people who may be working and only want part time study or for school leavers trying to get some life-skills around cooking well at home. Chef Canada Loucks, previously sous chef of Euro and now in a similar role at Andiamo will be the lead tutor of this programme that will run on a Wednesday and Thursday night from 3-8pm. Canada is also an NZSFW Alumni. She has completed the Certificate in Cookery, Level 4 and Certificate in Hospitality & Event management, Level 5.
Certificate in Classic Cooking (Level 3) Part time (20 sessions over 10 weeks: Weds, Thur 3-8pm) ​
Certificate in Baking and Patisserie (Level 3) Part time (20 sessions over 10 weeks, Weds, Thur 3-8pm)
Harnessing the digital tools on your computer
Certificate in Digital Technology Tools for Hospitality Business (Level 3) provides an introduction to computers, file management, spreadsheets, documents, internet and cyber security principles. This programme builds general knowledge of key computer literacy skills through a series of practical ONLINE workshops.
Certificate in Digital Tools for Destination Marketing (Level 4) offers learners the opportunity to understand and develop digital marketing skills to help businesses better implement successful marketing strategies in the hospitality context. ONLINE or in person.
We hope that these micro-credentials will appeal to people working in restaurants and wineries who wish to develop or refresh their digital skills which are so vital for a business to thrive.
New Website goes Live during lockdown
Oliver Hay, and his tech colleagues Ben Pearman and Jason Sutton along with Nidhi Wadhwani have rebuilt the back-end of our website over the last months and the new site went live during lockdown - another benefit of having more time to execute strategic changes. The design is the same but it should load faster on mobile devices and more secure. We have also started to implement the Trustpilot Review System and you will notice the stars and comments appearing on our website.
15 weeks of Lockdown Learning
And all through the lockdown, we have managed to keep many classes going online and then during level 3 with groups of up to 9 students cooking. Our dedicated team of tutors lead by Chef Finn, Marlene and Franck have kept masked-up and delivering to our socially distanced, masked students.
I have primarily been teaching the WSET Level 2 and 3 wine programmes as well as LCQ and Food Safety online classes. This way we have all kept in our own bubbles. For those of you who are working in hospitality, WSET have announced an Asia-Pacific Scholarship for their programmes (see below).
Read the full Lockdown learning story here.
Please scroll down to see what courses we have coming up before Christmas and also in January.
With best wishes to you all as we countdown to Freedom Day!
Ngā mihi,

NZQA Certificate in Classic Cooking Micro-Credential 2 sessions over 10 weeks
The Certificate in Classic Cooking (Micro-credential) introduces cookery techniques required to prepare a range of classic dishes in a commercial kitchen or at home.
This new NZQA approved micro-credential draws on the French culinary tradition preparations and cooking techniques but also embraces an Asian influence to reflect ingredients and techniques popular in contemporary New Zealand. We will use the Leiths Book, How to Cook as a textbook.
It will run on Wednesdays and Thursdays over 10 weeks. We plan to run this programme throughout the year.
Starts: Weds 19 January - Thur 24 March 2022 3pm - 8pm
Look here for more information.
-
The Certificate in Classic Baking and Patisserie (Micro-credential) introduces fundamental baking and patisserie techniques required to prepare a range of classic cakes, pastries, desserts and breads.
This programme will follow on from Classic Cooking will run for 10 weeks.
Starts: Weds 13 April - Thur 16 June 2022 3pm - 8pm
Look here for more information.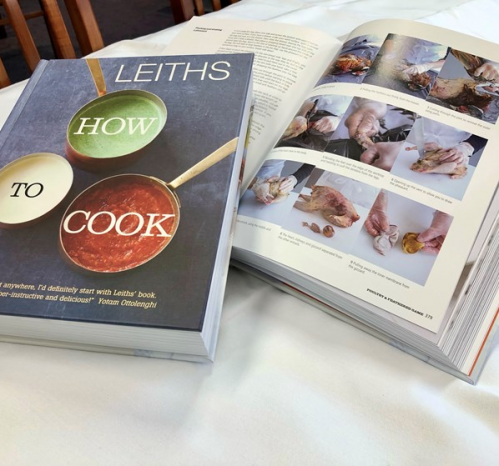 Learn skills to begin your culinary journey as a baker of chef - 18 weeks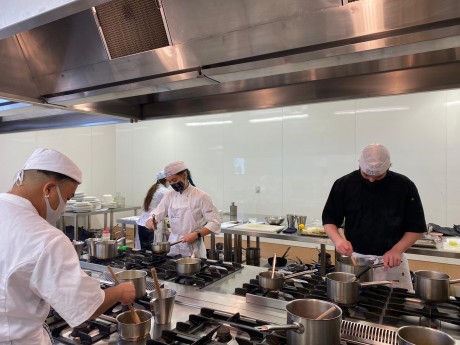 The Foundation Certificate in Cookery & Bakery is a full-time NZQA training course, where you begin your culinary career and gain confidence in a professional kitchen.
Example Dishes
Quiche Lorraine with shortcrust pastry, bacon and mesclun salad
Choux puff with chocolate ganache and crème patissiere
Pan-seared snapper with roast red pepper salsa
Feb 2022 Intake
Semester One - 15 February 2022 - 17 June 2022
Semester Two - 27 June 2022 - 18 October 2022
Learn the practical skills to become a barista, bartender, hospo professional.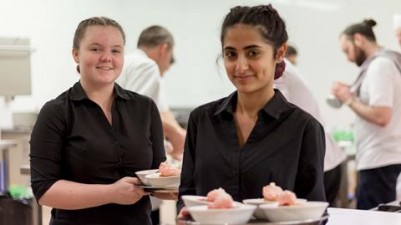 We are now accepting enrolments for our Certificate in Food & Beverage, Barista, Wine & Spirits, Level 4 beginning in February 2022.
Course Content
Restaurant & Cafe service, LCQ
New Zealand and International wines
Bartending, cocktails & mixology
Accommodation, superyachts and cruise ships
Feb 2022 Intake
This course runs over 16 weeks.
14 February 2022 - 30 May 2022.
Summer Wine Knowledge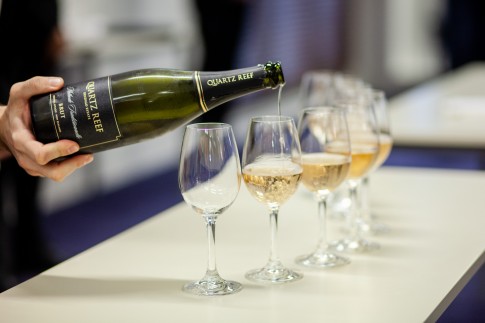 Certificate in NZ Wine (Foundation) - This programme provides a comprehensive introduction to wine regions, grape varieties, and wine styles that have made New Zealand wines famous around the world.
In-person: 20, 21 December 2021 (9am - 3:30pm)
Online: 25, 27 Jan & 1, 3 Feb 2022 (5pm - 8pm)
WSET Level 2 Award in Wines - You will learn about the major wine-growing regions from around the world, understand their grape varieties and styles of wine over 2 weekends.
12, 13 Feb & 26, 27 February 2022

WSET Level 3 Award in Wines - The class-room based course over 4 weekends gives you a detailed understanding of the principal wines regions of the world. Starts 19 February 2022.
Diploma in Professional Wine Knowledge (Sommelier), Level 6, 22 weekends

Gain the WSET® qualifications while studying the NZ Certificate in Professional Wine Knowledge Level 5 (over 13 weekends) or Diploma in Professional Wine Management Level 6 (over 22 weekends) online & classroom-based weekend programme. Starts 20 December 2021.
Free Fees and Student Loans available. Read more in this article by Joelle Thomson.
Click here for more information.
WSET Asia Pacific Student Bursary Fund
As a part of WSET global's commitment to advancing education and training in wines, spirits, and sake, WSET Asia Pacific Limited has established a bursary fund to provide financial assistance to those from the drinks or hospitality industry in Asia Pacific who would otherwise be unable to study for a WSET Qualification.
Applicants must submit their applications before quarterly deadlines: 30 September, 31 December, 31 March and 30 June. Application review results will be communicated no later than 30 days after the submission deadline.
Click here to check your eligibility and more information.

Hobson Bay Adventure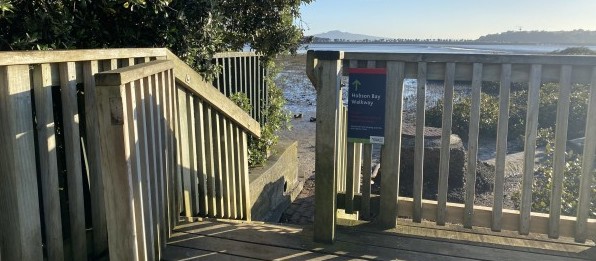 Running along the coastline, shielded from the Waitemata by Tamaki Drive, lies the Hobson Bay Walkway.
This urban adventure can be joined at a number of access points; from Shore Road and also via flights of steps that lead down to the bay from a series of Parnell streets. Some parts of the walkway are tidal and require manoeuvring over sand and stones, silty mud or under low hanging bows of pōhutukawa.
Read the full story here.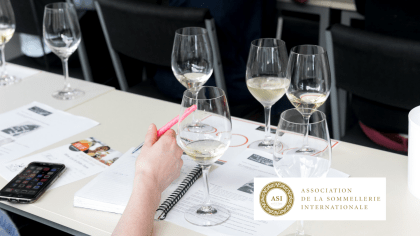 We are delighted to have 12 candidates registered for the ASI Association of Sommeliers International - Sommelier Certification Part 1.
This assesses competencies covering the accepted international knowledge an assistant sommelier requires to perform her/his duties appropriately.
The focus is on international wines, cuisine, and practices validated in the ASI Guidelines.
The exam is on Friday, 10 December.
Click here to find out more about the exam
Other WSET Courses in 2022
WSET Level 2 Award in Spirits - Develop a comprehensive understanding of the most important spirit and liqueur categories, their production, and how they are transformed as beverages and cocktails. 15, 16 Jan & 22, 23 January 2022
WSET Level 1 Award in Wines - Learn the language of wine, and become comfortable with aromas, flavors, structural characteristics, and more!
1, 3, 8 March 2022
Chocolate Essentials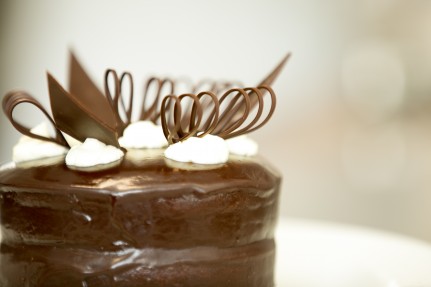 Discover the diversity of chocolate in this one day workshop, making lots of tempting goodies to take home. Our specialised tutor has a wealth of experience and knowledge to share.
Recipe: Prawn Laksa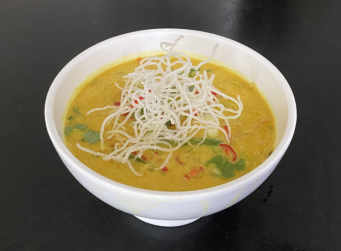 Laksa is a popular Malaysian coconut noodle dish. It is fragrant, delicious and warming seafood
one-pot.
Look here for the full recipe.
Urban Forage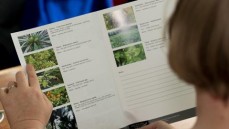 Our Urban Forage (Mahinga Kai) with Riki Bennett starts with a guided walk to identify a range of edible plants and leaves.
Sun, 20 Feb 2022. Sign up
Cocktails and Bartending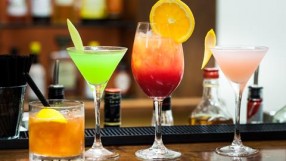 Have fun practising some classic cocktails over three evenings.
5:30 pm - 8:30 pm​
Mon, Tue, Wed
24, 25, 26 Jan 2022. Sign up
Artisan Breads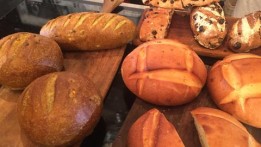 Perfect your kneading and bread-making skills.
9:30 am - 3pm
Sat, 12 Feb 2022. Sign up