Newsletter: August 2022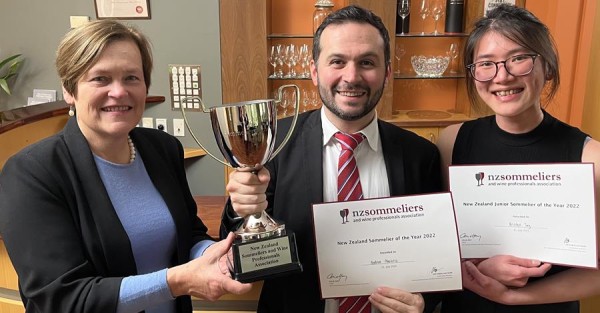 Hello everyone,
A busy weekend filled with full glasses of wine and tasks to challenge our growing community of wine professionals.
Congratulations to Andrea Martinisi who won the New Zealand Sommelier of the Year, for a second time and Kristen Tay who won the New Zealand Junior Sommelier of the Year.
In my role as chair of the NZ Sommeliers and Wine Professionals and as both a participant and observer of our activities this past weekend, I feel an enormous pride in what we are achieving by passing on these refined hospitality skills and enhanced depth of knowledge.
The visual impact of this group of professional young people presenting, opening and decanting a bottle of wine; communicating with guests in an engaging and knowledgable way; the theatre of a bursting cork, restrained only by a well-positioned hand. Our culture of hospitality - manaakitanga - respect, generosity and care for others is enhanced by this understanding. And it's possible to learn so much, just by watching and listening.
At a time when our hospitality world, has never been under such pressure, primarily due to staff shortages, it's inspiring to witness the dedication and craft of these candidates.
Please scroll down to read more.
Ngā mihi,
Celia Hay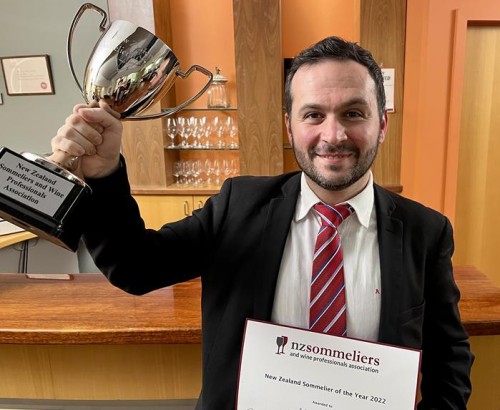 Andrea will now travel to the ASI Association of Sommeliers Asia-Oceania Competition in November and then to the 2023 ASI World Best Sommelier Competition in Paris.
Originally from Italy, Andrea is General Manager and Head Sommelier of Michael Dearth's The Grove Restaurant in Auckland City.
Following high school, Andrea trained in Italy as an electrician and ended up in UK working for Heston Blumenthal at The Fat Duck. Later, he worked for the legendary Gerard Basset MS, MW at Hotel TerraVina, near Southampton. In July 2022, Andrea gained permanent residency for New Zealand.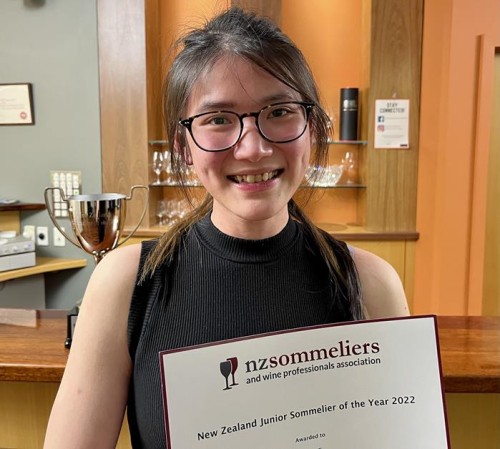 Kristen Tay came to New Zealand as an international student from Malaysia, to study at St Kentigern College. She has then gone on to graduate in law at Auckland University.
Kristen is new to hospitality but jumping in with great passion and working under Andrea at The Grove Restaurant. Kristen is currently studying the WSET Level 3 Certificate in Wine at NZ School of Food and Wine.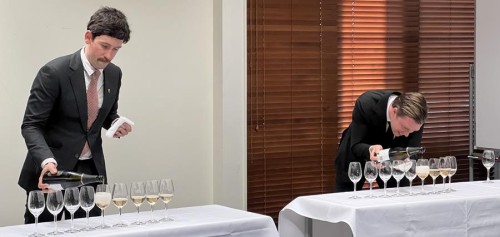 Joining us from Australia, to compete, but not win was Chris Ryan from Cumulus, Melbourne and Australia Sommelier of the Year 2021 and Max Gurtler from Rockpool, Sydney.
The final task of the Sommelier of the Year Competition was to pour a 750 ml bottle of Quartz Reef Methode Traditionnelle NV evenly into 9 glasses in 5 minutes with no option of going backward to top up.
Read the full story here.
National Blind Wine Tasting Finale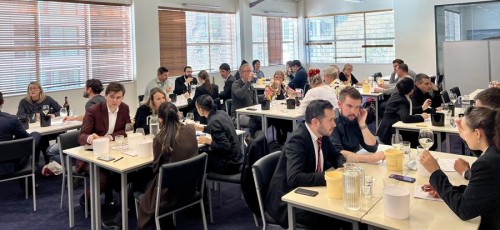 On Sunday 31 July, we hosted the Final of the National Wine Tasting Competition in Auckland, New Zealand. There were 8 teams who participated in the Finals and the team from Hawke's Bay who signed up for the OPEN category won the competition.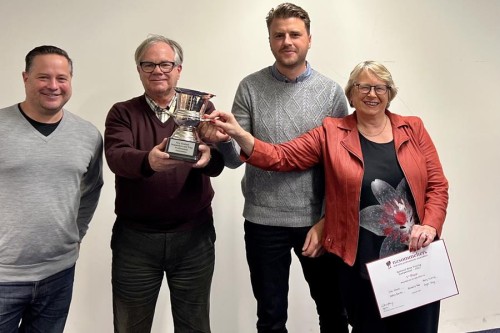 First Place was won by the team BoJosalais: Clive Holland and Heather Bowmer from Hawke's Bay, Marty Pickering and Dayne Stagg, Vineyard manager at Stonyridge, Waiheke Island.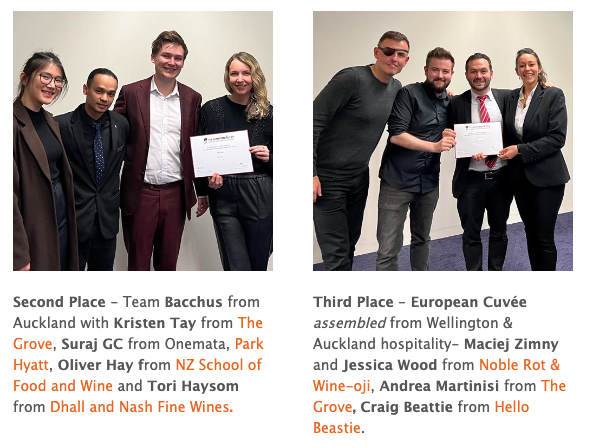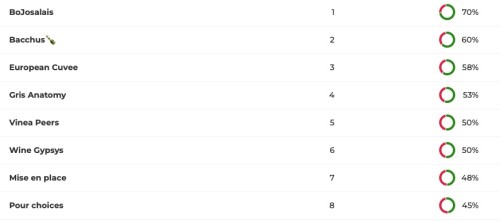 Team Hawke's Bay - Yvonne Max and Sue Fox Warren and 'Pour choices' - who took out the top prize on the last question defeating Team 'Sip Happens' from Craggy Range and 3rd place 'Quattro Picante' with our own Stefan and Nadine Loetcher now from Oak Estate Wines.
Read the full story here.
NZ Sommelier of the Year Dinner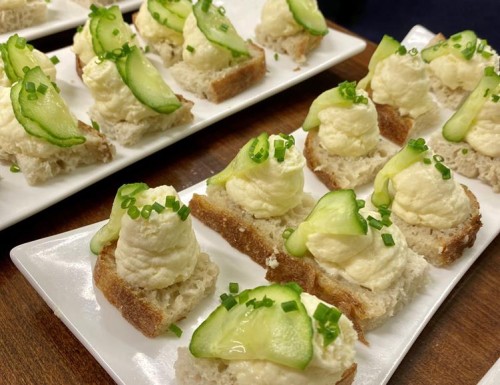 Canapé - Hummus on Sour dough topped with pickled cucumber
Thanks also to Chef Finn and Stefan Loetcher and Diploma of Cookery students from New Zealand School of Food and Wine for preparing an outstanding dinner.
Menu
Canapés
Entreé -

Blue cod with seared paua and clam juices, Brussel sprouts and fennel. Served with Pegasus Bay Riesling 2018 or Loveblock Sauvignon Blanc 2021.
Main -

Rack of Lamb with prasley crust & braised crepinette of lamb shank
Jerusalem artichoke, pickled onion and pumpkin served with Villa Maria, The Attorney Pinot Noir 2017.
Dessert - Mandarin textura with Bergamont Ice cream & muscovado caramel served with Chateau Villefranche Sauternes 2018.

Learn the art of coffee making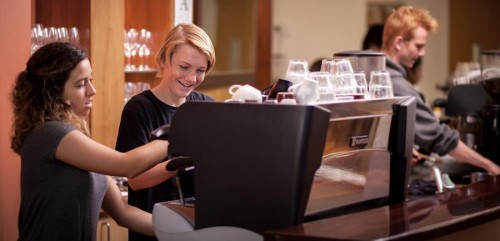 This intensive training class will teach you to make delicious coffee every time. It is designed to give you the practical knowledge to prepare espresso coffees in a cafe environment.
Sat & Sun: 9am - 2:30pm
6, 7 Aug OR 3, 4 Sept 2022
Evening: 5pm - 8pm
15, 16, 17 Aug OR 5, 6, 7 Sept 2022
Sign up
Barista Part Two
Over two additional sessions, you will learn to work at speed as a barista, master additional practical techniques and introduction to Latte Art.
Pre-requisite: Barista Part One
Wed & Thur: 5pm - 8pm
3, 4 Aug OR 31 Aug & 1 Sep 2022
Sign up
Urban Forage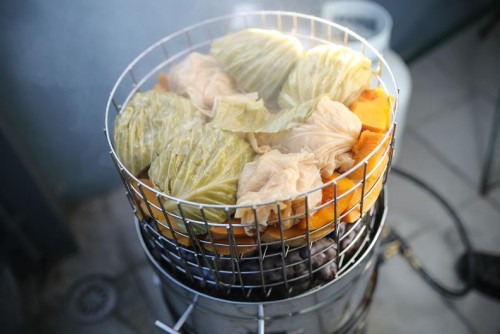 Our Urban Forage (Mahinga Kai) with Riki Bennett starts with a guided walk to identify a range of edible plants and leaves.
Back at the New Zealand School of Food and Wine, Riki will explain native flora and share in more details in an interactive presentation on native edible plants and trees, along with Māori food gathering traditions and culture which will be followed by a delicious luncheon.
9:30 am - 2.30pm
Sat, 10 Sept 2022
Certificate in Food & Beverage, Barista, Wine & Spirits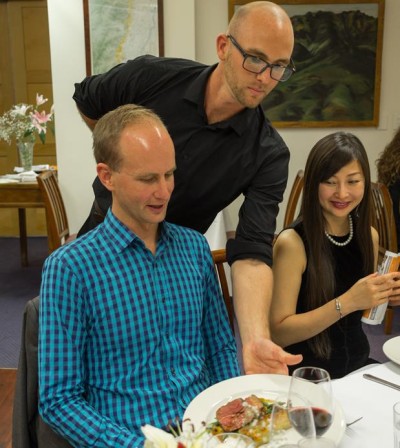 The New Zealand Certificate in Food & Beverage Level 4, Barista, Wine & Spirits will develop practical skills to enhance your career opportunities, learn about the world of wine and spirits and build pathways to more senior restaurant and hospitality management roles.

You can start your hospitality and event management career in this fast-growing sector of the tourism and hospitality world.
NZQA Full time 16 weeks
Starts: 5 September 2022 - 19 December 2022
Open Day
Come along to our High School Leaver Open Day and be part of the GAP Year workshops for school leavers who are unsure what they want to do in 2022 - 2023.
Friday, 7 October from 10am - 3pm.
Register here.
Certificate in Cookery & Bakery, Level 3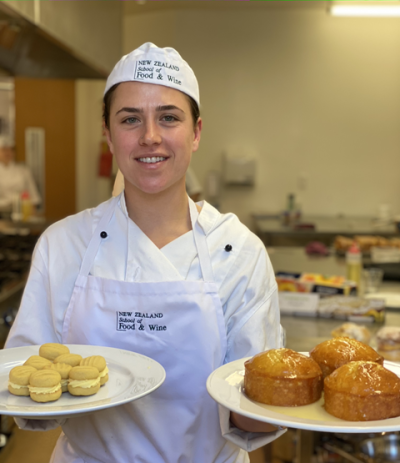 Learn the foundation skills and gain confidence in the kitchen to begin your professional culinary journey as a baker or chef.
The Foundation Certificate in Cookery & Bakery is a full-time training course, where you begin your culinary career and gain confidence in a professional kitchen.
Starts: 18 October 2022
Click here for more information.
Setting up your own food business?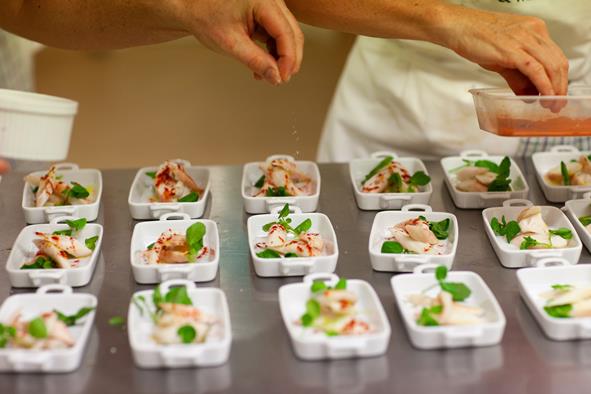 This course looks at how to turn your dream into reality and understand better, how to work methodically through the requirements.
We look at key information regarding the setup of a kitchen in your home.
9am - 2.30pm
2 Sept or 4 Nov 2022
WSET Level 2 Award in Wines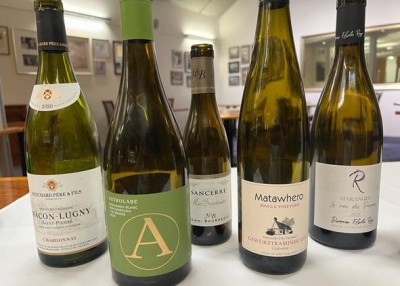 You will learn about the major wine-growing regions from around the world, understand their grape varieties and styles of wine over 2 weekends.

Weekends: 13, 14, 27, 28 August 2022
Weekends: 17, 18 Sept & 1, 2 October 2022
WSET Level 1 Award in Wines - Learn the language of wine, and become comfortable with aromas, flavors, structural characteristics, and more!
Tues, Thurs: 16, 18, 23 Aug 2022 (6pm - 9pm)
Mon, Tue: 17, 18, 25 Oct 2022 (9am - 12.30pm)
WSET Level 3 Award in Wines - The class-room based course over 4 weekends gives you a detailed understanding of the principal wines regions of the world. Starts 29 October 2022
French Wine Scholar - Fri 28, Sat 29, Sun 30, Mon 31 Oct with exam on Friday 25 November. Additional website tutorials are available.
All WSET courses pathway to Certificate in Professional Wine Knowledge, Level 5.
Full time: Starts Monday 3 October
Part time: Starts Tuesday 20 September

Read more info here.
Other Short NZQA Micro-Credentials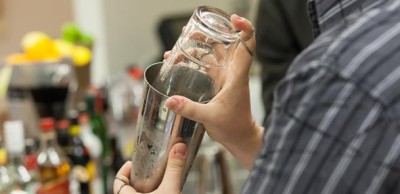 Certificate in Barista and Service Skills - You learn everything there is to know about coffee, from where it is grown through how the roasting process effects the flavours you taste in the cup.
5 day sessions, Mon - Fri: 9am-2.30pm
22, 23, 24, 25, 26 August 2022
12, 13, 14, 15, 16 September 2022
Certificate in Spirits, Cocktails and Bartending - The Certificate in Spirits, Cocktails, and Bartending (micro-credential) provides practical, hands-on training in bartending, product knowledge as well as customer service and communication skills for people wishing to work in bars and restaurants. Classic cocktails form the focus of this practical training.
5 day sessions, Mon - Fri: 9am-2.30pm
Cocktails & Mixology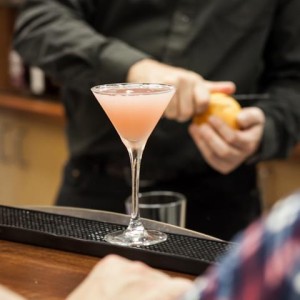 Over three sessions you will start with an understanding of how a bar works and some basic service techniques. You will then move on to cocktail and mixology working with classics such as Margarita, Cosmopolitan, Mojito and Caipirinha.
Mon, Tues, Wed: 5.30pm - 8.30pm
29, 30, 31 Aug 2022
26, 27, 28 Sep 2022