Recognising New Zealand Women in Food and Drinks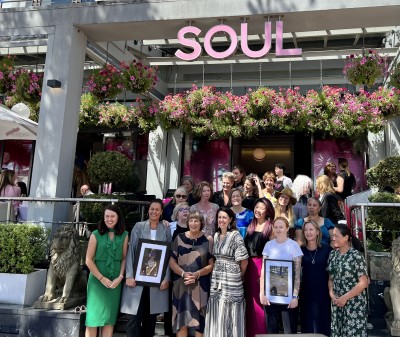 What a gathering to celebrate International Women's Day and the vision of Cuisine Magazine editor Kelli Brett to celebrate inspiring and influential women in New Zealand's Food and Drinks sector.

With a luncheon of 240, mostly women, at Soul Bar and Bistro in the Viaduct, Auckland applauded the achievements of 50 women as well as the Hall of Fame 2023 with six notable women nominees. I was fortunate to be included in the list of 50.
Kelli Brett's goal is to build a new network; Women in Food & Drink Aotearoa New Zealand to connect women in food and drink across the country, to educate, support and share ideas and knowledge.
Hall of Fame Nominees
* Dame Alison Holst
* Julie Dalzell - founder of Cuisine Magazine
* Lois Daish - chef, restaurateur, food writer
* Fleur Sullivan - chef, restaurateur
* Katherine Rich - NZ Food and Grocery Council
* Judith Tabron - chef, restaurateur

Lois Daish was the successful nominee appointed to the Hall of Fame. Read more here.
Supreme Woman in Food & Drink 2023 was awarded to Rachel Taulelei (Ngāti Raukawa ki te Tonga // Ngāti Rārua // Ngāti Koata) of Oho // Business and Brand Strategy
Evolving Woman in Food & Drink 2023 was Awarded to Plabvita Florence of Forest Restaurant.
Celia Hay, March 2023