North Canterbury Wine Tasting 2022
Since 2017, Canterbury has two registered areas that qualify as Geographic Indications (GI). Waipara Valley / Waipara is registered but also falls within the larger North Canterbury GI and some Waipara wineries are choosing to use the North Canterbury designation rather than Waipara. North Canterbury GI includes areas north towards Hanmer Springs and Kaikoura and south of Christchurch to Leeston.
Here are some of the people behind the North Canterbury wines. No doubt we will be seeing more of the North Canterbury GI on wines labels over the next years.
Riesling, Chardonnay, Sauvignon Blanc and Pinot Noir remain the most featured wines but increasingly North Canterbury looks like the Pet Nat capital of New Zealand Wine.
Pétillant Naturel (Pet Nat) are sparkling wines that are fermented once (unlike Champagne) and continue to ferment, sealed in a bottle. They are generally drunk young, without the development of the yeast autolysis flavours of brioche, pastry, toasted nuts often associated with Champagne.
By Celia Hay, 25 October 2022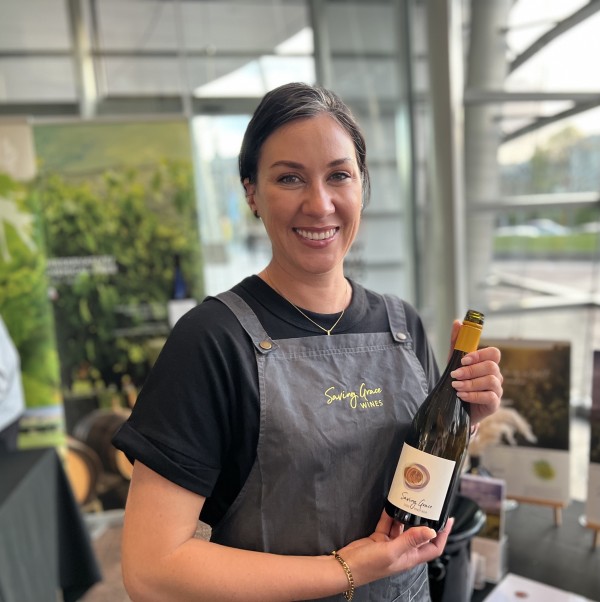 Krystal Palmer winemaker of Waipara Hills holds the Saving Grace Pinot Noir 2020, a range of North Canterbury wines including Chardonnay, Sauvignon Blanc and Noble Riesling. Waipara Hills is located on State Highway 1 and remains a popular destination for tastings, dining and events.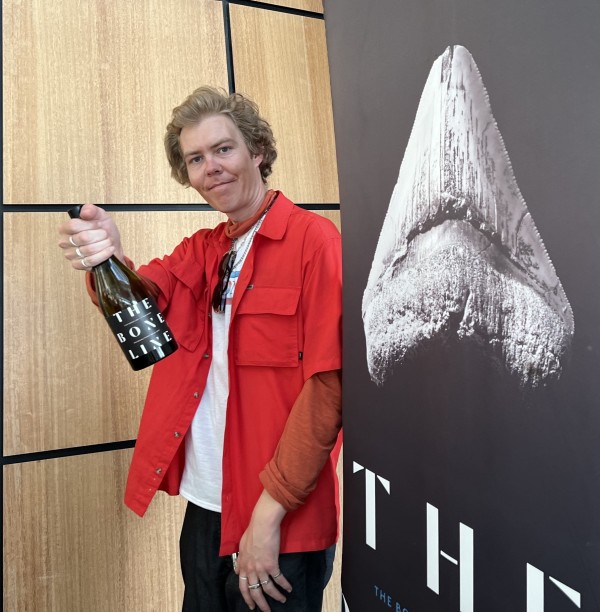 Raised on the vineyards of The Bone Line estate, Jack Hill, son of founders Vic Tutton and Lindsey Hill is now leading their tasting team. Try this wine: The Bone Line Riverbone barrel-fermented Sauvignon Blanc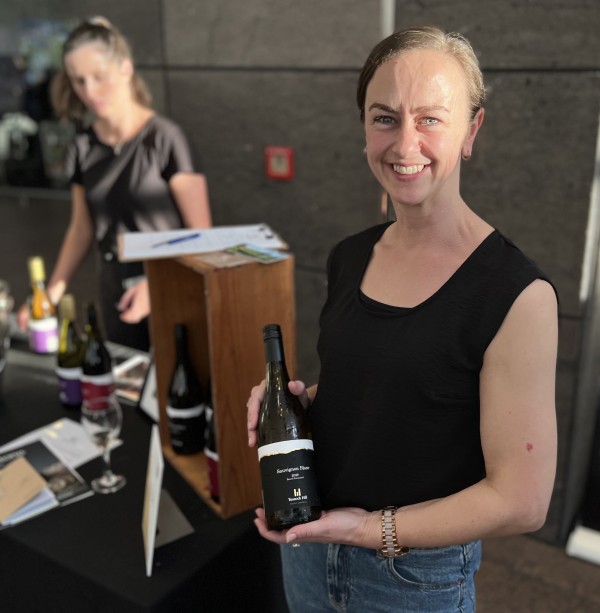 Melaina Targett runs Tussock Hills, a vineyard and winery restaurant located on Huntsbury Track, looking down on Christchurch. Drawing fruit from their own hillside vineyards and also from Waipara, Tussock Hill is making wines from Riesling to Pinot Noir and their own Pétillant Naturel (Pet Nat).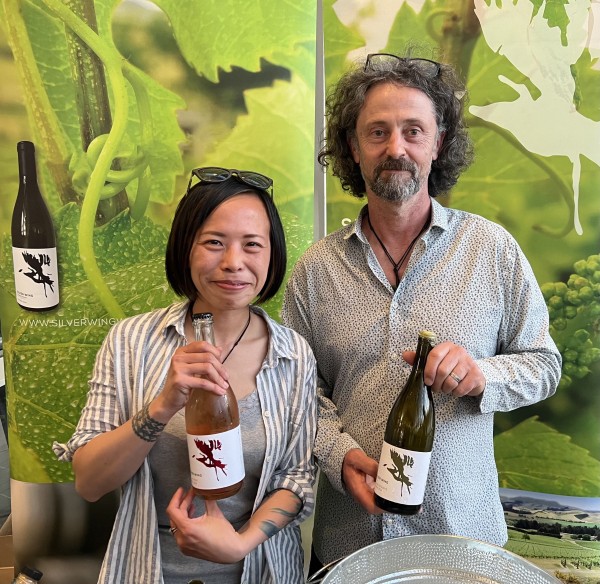 Winemaker Andrew Fox of Silver Wing Wines focuses on natural winemaking methods using handpicked grapes from their organic vineyard. Try this: Pinot Noir Nada Rose Pet-Nat fermented in a ceramic egg.

Stephanie Henderson-Grant of Ataahua has been making highly-regarded wines for many years including Riesling, aromatic Gewürztraminer, Pinot Noir but also Syrah and Merlot from their home block. Try this wine if you are a Chardonnay person.

Kirk Bray is the winemaker and proprietor of Georges Road Wines, located on Georges Road in the Waipara Valley. Since the early 2000s, their signature wines have been Riesling and Pinot Noir but Syrah has also flourished at this southern outcrop. Learn more about their wines here.

Pen Naish of Black Estate holds their Homeblock Chardonnay and along with the Netherwood Pinot Noir and Chardonnay are rated amongst the best of New Zealand wines. The Damsteep Pet Nat reflects Black Estate's distinctive wine-making style.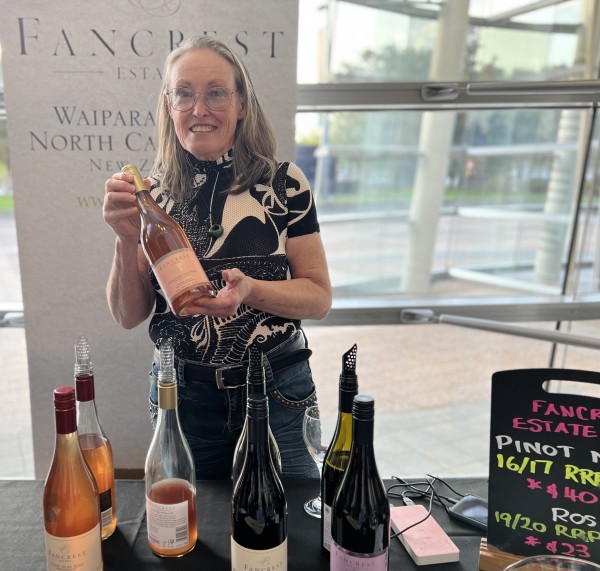 Diane Holding winemaker of Fancrest Estate, Omihi Road which focuses on wines made naturally with no additions or preservatives. They cellar their Pinot Noir in order to release the wine with some age and current releases of Pinot from 2016 & 2017 show more savoury, earthy characteristics.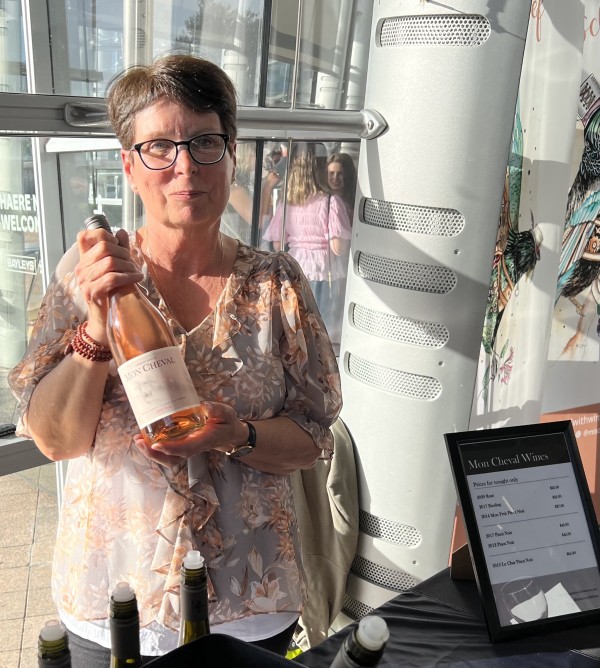 Christine and Graham Pearson from Mon Cheval are dedicated Pinot Noir specialists with vintages going back to the Pinot Noir Le Char 2010. Located at the entrance to Weka Pass in North Canterbury, they also offer rosé made from Pinot Noir.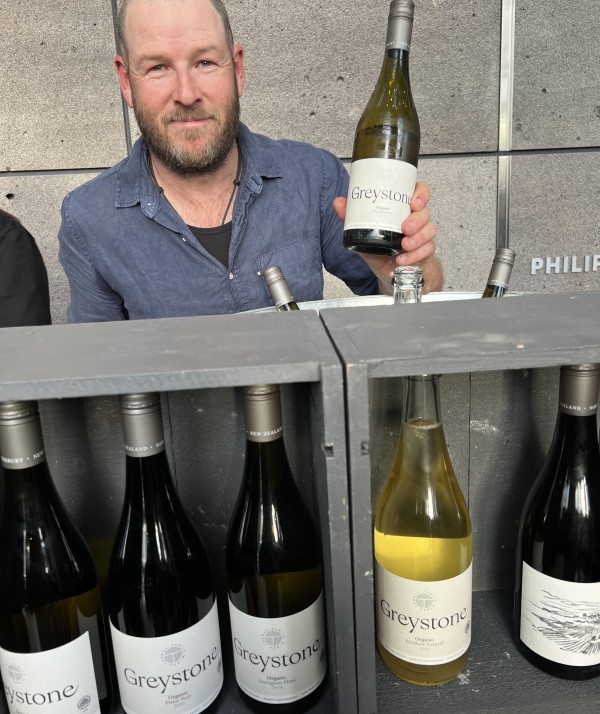 Greystone viculturist, Mike Saunders offers tasting of their stylish organic Chardonnay. An old favorite for me from my restaurateur days is the Muddy Water Pinotage 2018. I was sad to hear that this is last vintage before Greystonen use the grapes in their new 'sans' minimal intervention concept.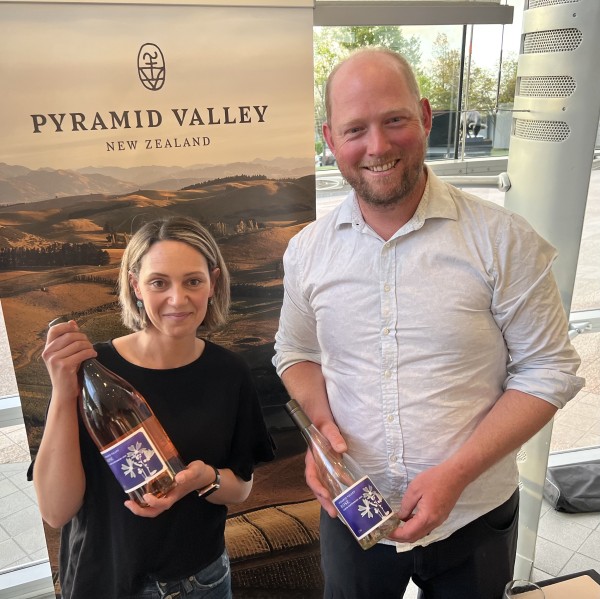 Huw Kinch, winemaker of Pyramid Valley shows their North Canterbury Rosé 2021. Now Demeter certified for Biodynamics, Pyramid Valley remains an innovative leader of North Canterbury wineries.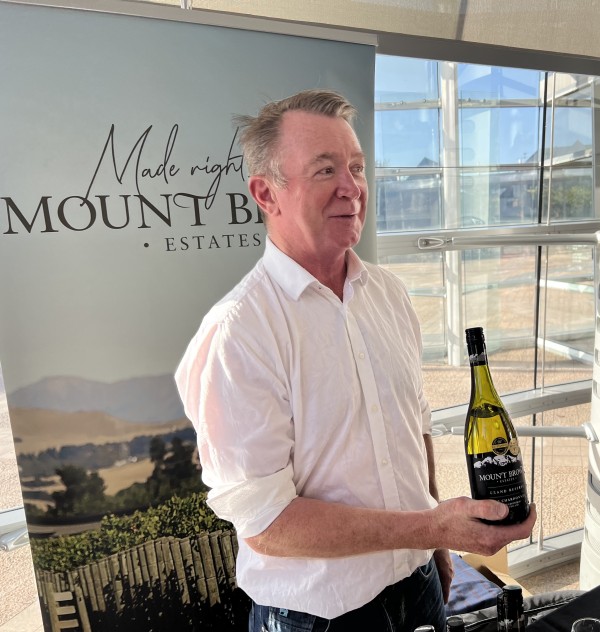 Mount Brown wines offers both an estate and Grand Reserve level of wines including Pinot Gris, Sauvignon Blanc to Pinot Noir and unusually, Tempranillo made in their hottest years.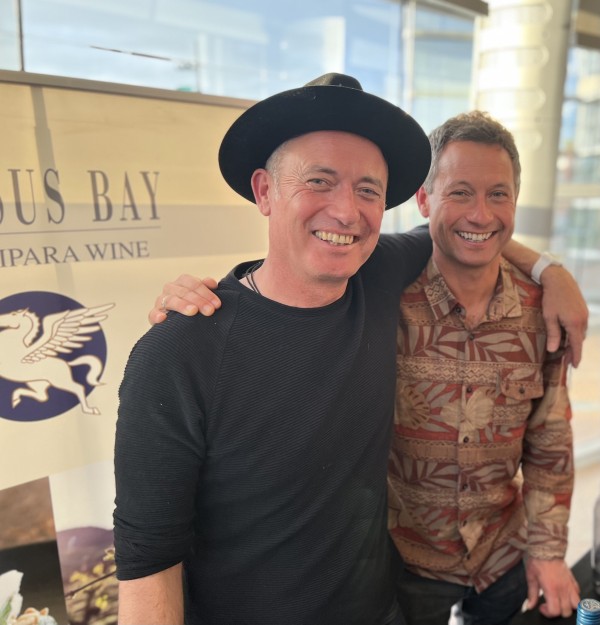 No Canterbury wine tasting is complete without representation from the Donaldson Family of Pegasus Bay. Ed and Mike Donaldson regularly team-up to showcase their current releases. At this tastings, they presented Pegasus Bay's natural wine offering Vergence.
"VERGENCE is when the pupils of the eyes look inwards and outwards, during focusing… Keeping an open mind is essential for progress and at times this this means looking outside the square…"
White MKI (non vintage) is a blend of Semillon aged in old oak puncheons for 18 months and then blended in varying proportions with Muscat, Riesling, Sauvignon Blanc, Gewurztraminer and Chardonnay.
Vergence Red MKII is Pinot Noir dominant, but includes a portion of Cabernet Sauvignon (approximately 15%).
Exciting to taste.