Tokyo in Autumn
Tokyo in Autumn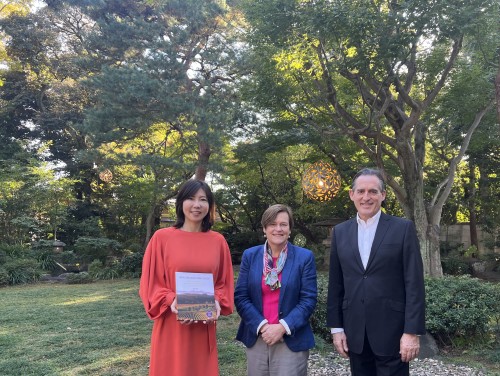 Celia at the New Zealand Embassy with Ambassador Hamish Cooper, son of Margie Cooper and a great friend of June Hay, and with Misa Kitaoka of Education New Zealand. Here we are standing in the beautiful garden of the Embassy.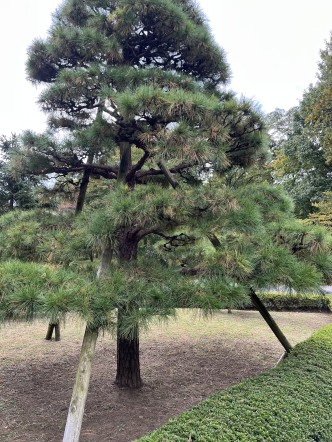 Pinus Densiflora - Japanese Red Pine, an important ornamental tree, pictured here in the Imperial Garden.
ASI Association Sommeliers International Best Sommelier for Asia and Oceania
New Zealand Wine Tasting at Rangitoto Tokyo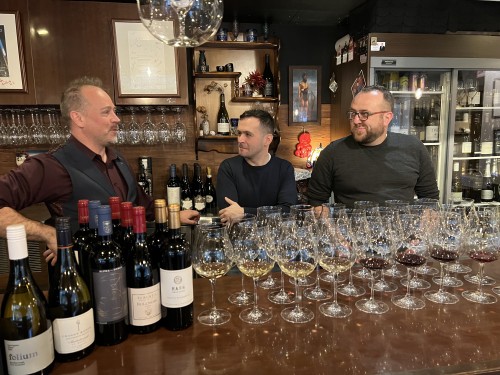 A fun ending to an intense week of training and competitions at the ASI Association of Sommeliers International Asia Oceania Best Sommelier Competition culminated with champion sommeliers Andrea Martinisi and Marek Przyborek, and Celia Hay, chair of NZSWP happily shared some of our leading NZ wines, currently available in Japan, with our sommelier colleagues.
It was very nice to catch up with Ettore Donadeo, graduate of NZ School of Food and Wine and now an educator at Caplan Corporation, the leading provider of WSET courses in Japan. Ettore was joined by a number of his past students who are New Zealand wine enthusiasts...and want to taste more New Zealand wines in Tokyo! Ettore studied our Professional Wine Programme in 2012.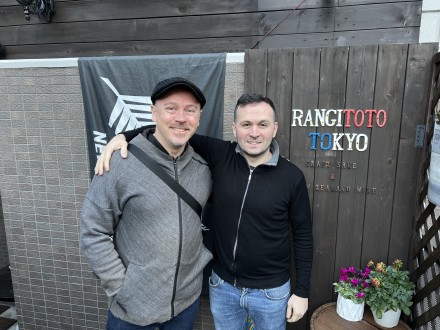 Rangitoto Tokyo, New Zealand Wine & Craft Sake Bar is the bistro of kiwi Wayne Shennen, a member of the NZSWP executive committee, and his wife, Makie. Here Wayne and Andrea stand at the entrance to Rangitoto Wine and Sake Bar.
Japan Agent Visits