New Zealand Sommelier of the Year 2022
After a busy session of blind tastings, decantation, tests on Wine and Beverages knowledge, the Committee of the New Zealand Sommeliers & Wine Professionals are delighted to announce that Andrea Martinisi is again New Zealand Sommelier of the Year 2022.

The New Zealand Junior Sommelier of the Year has been won by Kristen Tay who is new to hospitality but jumping in with great passion. Kristen works under Andrea at The Grove Restaurant, Auckland.
Joining us from Australia, to compete, but not win was Chris Ryan from Cumulus, Melbourne and Australia Sommelier of the Year 2021 and Max Gurtler from Rockpool, Sydney.
How the day unfolded...
With help from Nick Hewitt, Tori Haysom, Kari Buckland, Jeremy Ellis, Oliver Hay, Franck Laurelle, Karen Fistonich (away on Covid leave), Wayne Shennen (in Japan but giving emotional support!) and Celia Hay preparing and coordinating the tasks.
First - up Theory
The theory paper was out 75 points and considered a diverse selection of topics including New Zealand wine sub-regions, rivers and international grape varieties.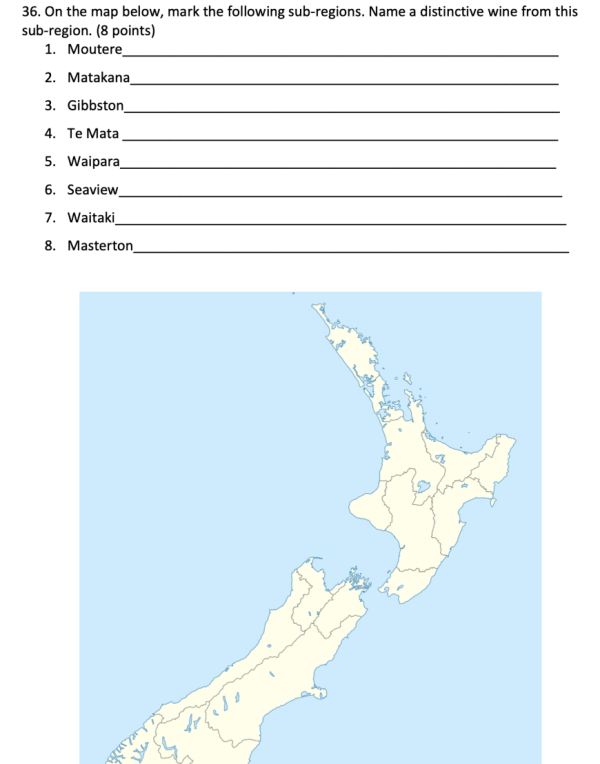 Blind wine tasting & decanting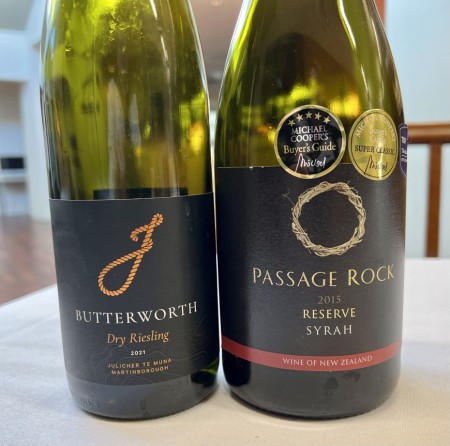 The 11 Candidates had 15 minutes to taste and evaluate one white and one red wine. The wines selected for this tasks was the Butterworth Dry Riesling 2021 from Martinborough and the Passage Rock Reserve Syrah 2015 from Waiheke Island. The next task was to decant and serve a red wine under cork. The wine chosen for this task was Pierre-Marie Chermette Les Griottes Beaujolais 2020 from Maison Vauron.
Pick the spirit, its source and country of origin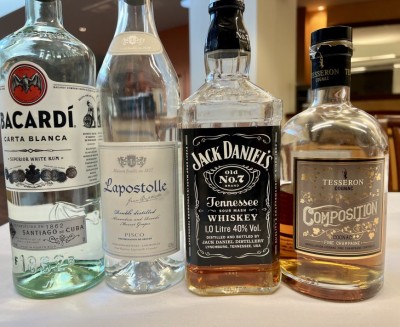 Candidates had 3 minutes for the spirits blind tasting task to determine style, the source and country of origin. The spirits were:
Bacardi Rum, Lapostolle Pisco, Jack Daniels Tennessee Whiskey, Tesseron Cognac.
Annual General Meeting AGM 2022
The AGM commenced at 2pm with Wayne and Karen online. All committee members up for election were elected unopposed.
Spot the mistakes
Using a selection of wines from Ahi Restaurant's Wine List
New Zealand National Wine Tasting Competition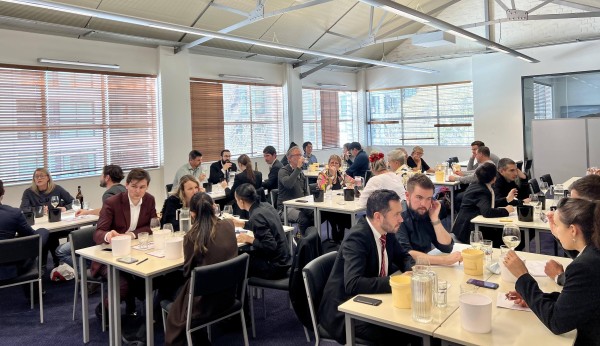 All candidates and committee members (other than Celia) joined our other groups for the Blind Wine Tasting Finale.
NZ Sommelier and Wine Professional Partners Wine POP UP Tasting
Nick Hewitt shared a selection of Pinot Noir wines from Wairarapa including Craggy Range Aroha, Butterworth, Big Sky, TK John Martin, Nga Waka Lease Block, The Huntress, Alexia, Kusuda, Dublin St and Stad ko.
Hans Herzog presented the Arneis 2018 Nebbiolo 2014 & Montepulciano 2018
Cameron McPhee from Giesen presented The August Sauvignon Blanc 2019 and the Uncharted Series.
Loveblock shared the TEA, Riesling and Gewurztraminer wines.
Stefan Loetcher from Oak Estate multitasked in the kitchen with the Diploma students of NZ School of Food and Wine and also shared his bubbles and chardonnay.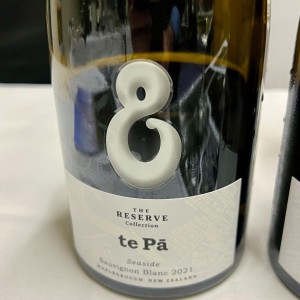 Te Pa joined us from Marlborough to present their wines.
Precision Pouring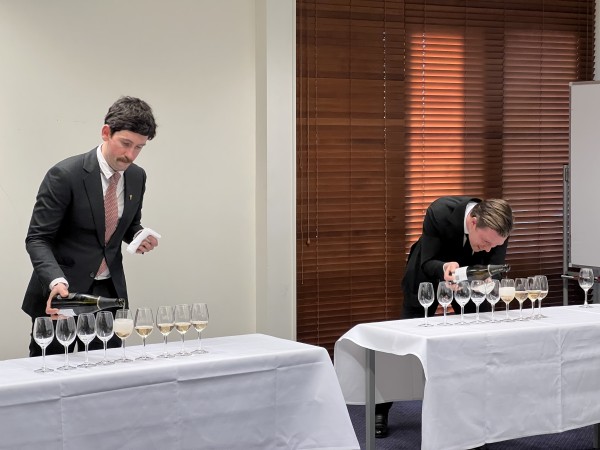 The final task was to pour a 750 ml bottle of Quartz Reef Methode Traditionnelle NV evenly into 9 glasses in 5 minutes with no option of going backwards to top up.
New Zealand Sommeliers and Wine Professionals Awards Dinner

Many thanks to Hospitality Tutor, Franck Laruelle and the Professional Wine students for event management of the Blind Wine Tasting Competition and Awards Dinner.
Thanks also to Chef Finn and Stefan Loetcher and Diploma of Cookery students from New Zealand School of Food and Wine for preparing an outstanding dinner.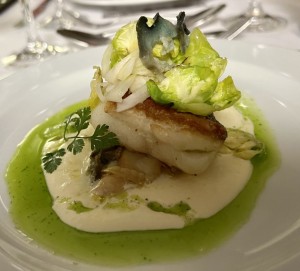 Entreé - Blue cod with seared paua and clam juices, Brussel sprouts and fennel. Served with Pegasus Bay Riesling 2018 or Loveblock Sauvignon Blanc 2021.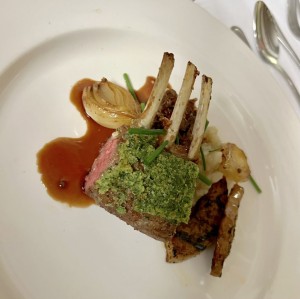 Main - Rack of Lamb with prasley crust & braised crepinette of lamb shank
Jerusalem artichoke, pickled onion and pumpkin served with Villa Maria, The Attorney Pinot Noir 2017.
Dessert - Mandarin textura with Bergamont Ice cream & muscovado caramel served with Chateau Villefranche Sauternes 2018.