Family Luncheon for Foundation Cooks
Fall & Winter flavours at our luncheon last month which was prepared by our cookery students at the end of their Semester 1, Foundation cookery for their friends and whānau.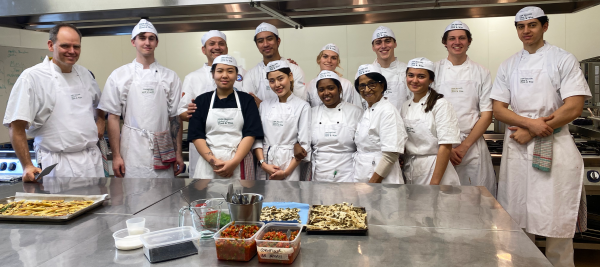 Level 3, Foundation cookery students along with Chef Finn Gybel.
The three course menu featured Crumbed gurnard with grilled pumpkin & salsa of red capsicum followed by slow cooked Pigeon Bay Lamb with mushroom polenta, braised fennel & sherry jus and Apple trifle with apply sorbet & creamy caramel to finish.
Below are some photos from the luncheon -