Dinner for NZ Sommelier of Year Awards 2023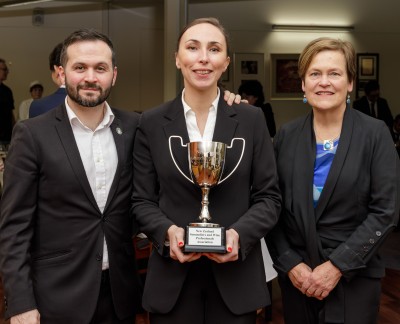 Congratulations to Angela Allan, New Zealand Sommelier of the Year 2023 and graduate of NZSFW.
An action-pack day of tasks and assessments from a theory exam to blind tasting of 3 wines in 20 minutes, followed by decanting a bottle of Te Mata Awatea over a candle and then precision pouring of a bottle of Quartz Reef Method Traditional in 4 minutes and more.
New Zealand Sommeliers & Wine Professionals were also very pleased to welcome four visiting sommeliers. From Japan, Maika Yamamoto (Mandarin Oriental, Tokyo) and Ryoma Okinaka (Marriott Associa, Nagoya). From Australia, Justin Biskup (formally Head Sommelier Vie du Monde, Melbourne, now based in Perth and Lu Wang (Mr. Wong, Merivale Group, Sydney) - not pictured.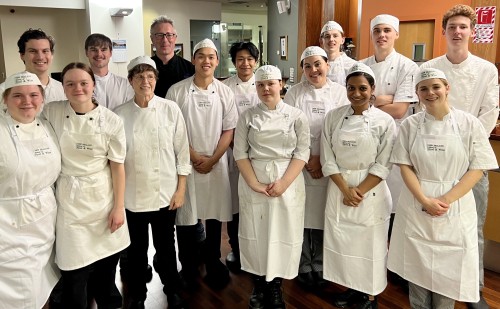 Meanwhile, in the kitchen, a busy group of Diploma cookery students assisted by Level 4 Cooks work under Chef Des Harris who prepared an outstanding dinner for the competitors and guests.
Contestants: Angela Allan (La Fuente, formally of Culprit), Suraj GC (Park Hyatt), Karan Patyal (The Northern Club), Tony Suarez (Hotel Britomart), Vojtech Cukor (The Grove), Andrea Tremaud (The Grove) and Kunal Kohli (Vesuvio, Christchurch).
Congratulation to everyone.
What a great event!
Celia Hay