Class Cheese Chat & wine pairing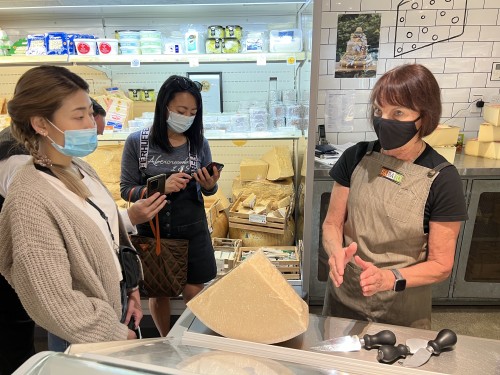 A field trip to the depths of Newmarket offered up two unique cheese experiences.
Sabato has an impressive arrangement of Europe Cheese as well as artisan New Zealand cheeses. Here we discussed the different styles of cheeses from fresh to buffalo to cow, goat, and sheep.
Robyn explained in detail how to care for cheese in your own fridge at home and to cut and savor.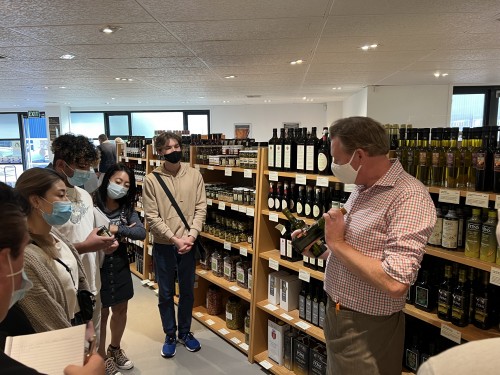 Neil explained Sabato's range of Italian and Spanish oils and vinegar and how they complement so many foods.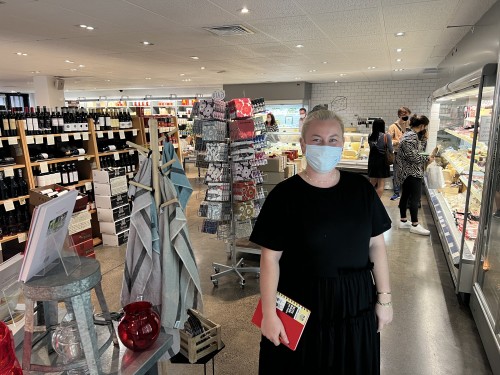 It was great meeting with our former student Claudia who completed her Certificate in Cookery, Level 4 with us in 2020 and is now working at Sabato.
At Maison Vauron we enjoyed a seated cheese and wine tasting.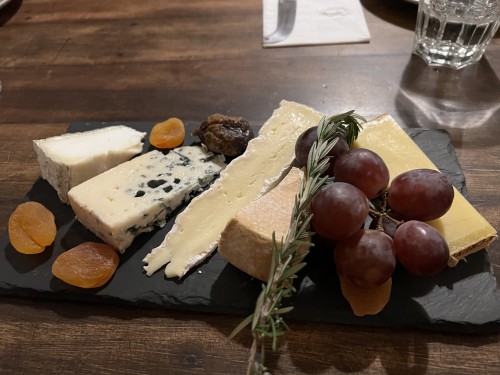 The Cheese

Tomme de Chevre Cendree – raw goats milk from the Loire Valley. A cheese of smooth cream, mushroom with refreshing acidity
Brie de Meaux, ripe, delicate, and always easy to like.
Abbaye De Citeaux – a washed rind cheese of unpasteurised cows milk cheese produced in an Abbey in Bourgogne Montbeliarde cows. Funky and a bit wild on the nose but rich and creamy on the palate.
Gruyère from Switzerland with butter and toasted nuts. So easy to eat more and more.
Roquefort, the famous sheep's milk cheese in the town of Roquefort-sur-Soulzon must lead the game of best blue. Creamy, feral but with good acidity and a long lingering finish.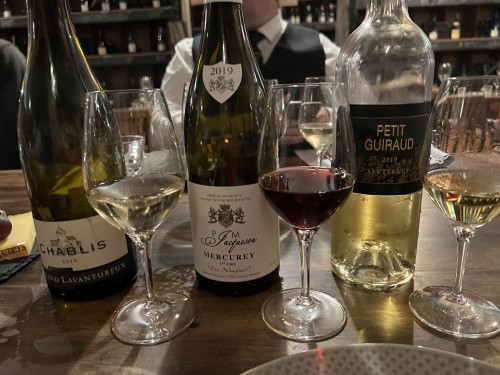 The wines
Domain Roland Lavantureux Chablis AOC 2019
Green apple and lemon with crisp acidity

Domain Jacqueson 1er Cru 2019 a Pinot Noir from the Bourgogne appellation of
Mercurey with notes of black cherries and plum, mushroom, autumn leaves.
Petit Guiraud Sauternes 2019 second of wine Chateau Guiraud, ranked in the 1855 classification of Barsac and Sauternes. Ripe notes of Pineapple, honey. Dried apricots, sweet spices
Votes on best pairing
Abbaye De Citeaux & Mercurey (Pinot Noir)
Brie de Meaux & Chablis
Roquefort & Sauternes