Certificate in Hospitality & Event Management, Level 5
Full Time

16 Weeks

July 2023

NZ$4,175

NZQA Credits
This qualification will prepare you for hospitality management roles and owning your own hospitality and tourism business. You will learn hospitality and event management skills starting with an introduction to New Zealand's business legal framework, basic accounting, costing, budgets, employment legislation with many practical task and applications.
INTRODUCTION
The New Zealand Certificate in Hospitality & Event Management Level 5 is a comprehensive programme in hospitality and event management that will prepare you for supervisor roles and owning your own business. You will learn financial, operational and management skills which are essential for a hospitality business to thrive. We start with an introduction to New Zealand's legal framework and go on to modules on basic accounting and costing.
Hospitality & Event Management
You will gain first-hand experience planning, organising and supervising events at the New Zealand School of Food and Wine events. This includes planning for staff rosters and job description, budgeting and customer service.
Hospitality Management Accounting
Understanding the concept of Profit and Loss are the cornerstone of any hospitality business. You will learn how to read accounts, cost menus, analyse costs and employment budgets.
Computer Skills
You will develop confidence when using a computer in a business environment and study Microsoft Excel to create templates, write reports, create budgets, manage stock control and food and beverage costs.
International Wines
You study WSET Level 2 Award in Wines. This highly-regarded, international qualification is recognised as an important pathway to senior roles in hospitality. You will learn about the important grape varieties and major wine growing regions from around the world.
CAREER OPPORTUNITIES
Graduates will be able to work in FOH positions as event planners, LCQ duty managers and supervisors in restaurants, bars, tourism management, catering businesses, clubs, luxury resorts and hotels, superyachts. NZSFW graduates, because of the highly practical nature of this course, are attractive employees to prospective employers.
PATHWAYS TO FURTHER STUDY
You can also consider pathways to university bachelor degrees or diplomas.
Page Updated: 29 Jun 2022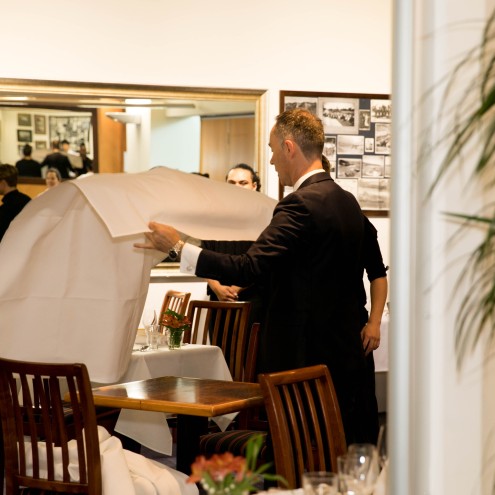 PROGRAMME START DATES
3 July 2023 - 20 October 2023
COURSE SCHEDULE
Monday - Thursday
8:30 am - 2:30 pm